Concrete & Masonry Contractor in Aliso Viejo, California
Most Trusted Concrete and Masonry Contractor in Aliso Viejo, CA
An impeccably designed concrete structure in Aliso Viejo and its surrounding county rests with Aliso Viejo Pro Concrete and Masonry. We guarantee exciting and innovative designs with a full team of skilled contractors who value accountability and transparency. 
Whenever you want to flex your creative muscles in the building and construction sector, we have a full-service team that has consistently earned a 5-star rating from our huge following in Aliso Viejo. We bring quality on your doorstep with unmatched competency in stamped concrete patio installation, driveway design, pool decks, parking lots, kitchen countertops, retaining walls, and walkways among the rest. 
We are driven by professionalism and integrity and we know the importance of sticking with these values. We pack an attentive customer service team that will listen to your needs and give you what you deserve.
Our concrete contractors have been building strong and durable structures throughout Aliso Viejo so you can trust us for the best quality architectural designs. 
At Aliso Viejo Pro Concrete and Masonry, we prioritize your needs and every product we deliver is an embodiment of quality, craftsmanship, and professionalism.
Call us at (949) 674-3805 anytime for the best services.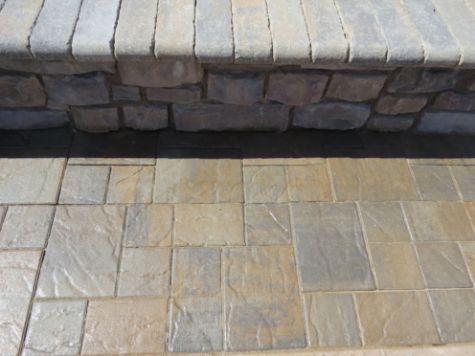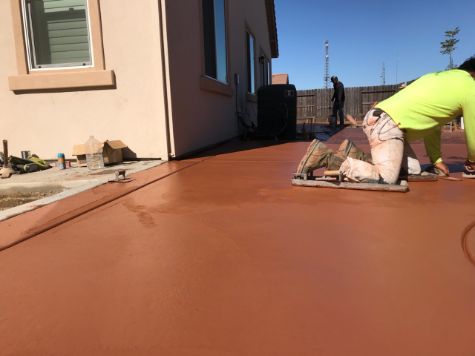 Aliso Viejo Concrete Contractor Services
Concrete is many people's favorite construction material and it's easy to see why. Our concrete construction projects are built on beauty, durability, and reliability. With striking design features and color options, we guarantee the very best quality with our colored concrete. Our stamped concrete driveways have never failed to impress and they are the epitome of beauty, only comparable to natural stone. We can use concrete in all practical ways to give you any design and decorative options. 
Call us at (949) 674-3805 for free estimates.
We speak the concrete language and our services have never fallen short of the client's expectations. We believe that a well-built patio is fantastic for creating a faultless backyard, and a concrete driveway is exactly what you need to accentuate the outside space. For the most durable structures, be rest assured our driveways will stand the test of time while turning heads all the time. Looking for the best in concrete services in Aliso Viejo?
Give us a call on (949) 674-3805. Here's an overview of the most popular services we deliver;
Let's rekindle the beautiful beach memories with sensational cool decks, shall we?
Get in touch with us by dialing (949) 674-3805 and get free estimates!
For the ultimate beauty in home furnishing, nothing compares to top-quality pool decks. Of course, a lot of the design features go to the swimming pool itself. But we're an exceptional concrete and masonry team that rises to the challenge.
Whether you are replacing, resurfacing or repairing your pool deck, you don't have to opt for slippery surfaces that endanger your safety or a subpar work that leaves a lot to be desired.
Our team is well-trained in kool deck maintenance to give an affordable, long-lasting, and slip-resistant surface of impeccable quality. 
Slick cool decks are a danger to you and your loved ones and that's why we create quality surfaces that assure safety and splendor.
For major and minor waterproofing or pool deck management services, call us at (949) 674-3805.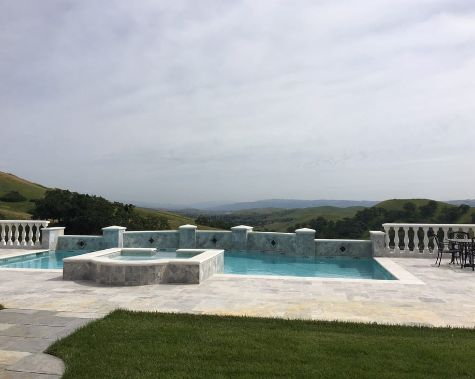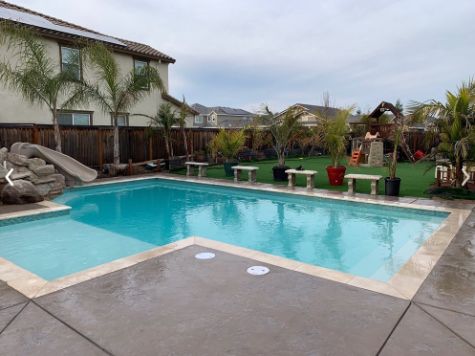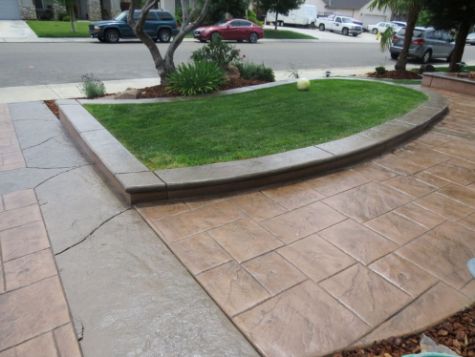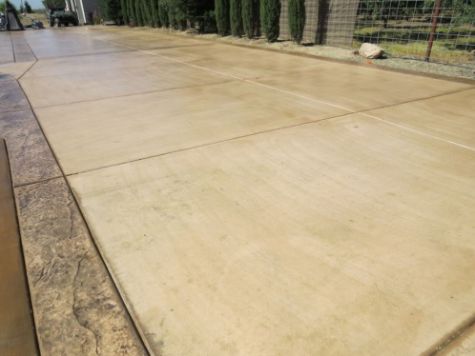 At Aliso Viejo Pro Concrete, we've spent years perfecting our skills and we know what a neatly designed driveway entails.
For every project we get on the driveway, we strive to give nothing but a beautiful, stable, and durable structure that's good for huge vehicle traffic and curb appeal.
As one of the most trusted Aliso Viejo concrete contractors in the region, we can get the job done quickly and efficiently. 
Don't worry about the shape, size, design, or placement because we're the best at what we do and as long as you can visualize it, we can do it. Once you've given us the right details, we will start by preparing the surface before pouring the right mixture depending on what you want. 
Later, leveling follows before we do the final touches and leave it to dry. We handle every driveway installation project with precision and the finished product is always stunning, stable, and resilient.
Dial (949) 674-3805 to get free quotes today.
A patio is an important focal point in many homes. Since our breakthrough in the concrete and masonry sector, we've been beautifying Aliso Viejo homes with extraordinary concrete patios. We have limitless design options that ensure your patio remains impressive.
Call us at (949) 674-3805 for free estimates.
We handle poured concrete and concrete pavers to accentuate your outdoor space and give you the perfect relaxing space you've always wanted. At the end of the day, you want an incredible patio that serves both functional and structural purposes. And that's exactly what we offer. For acid and water-based stains that enhance color depth, we're your most trusted solution.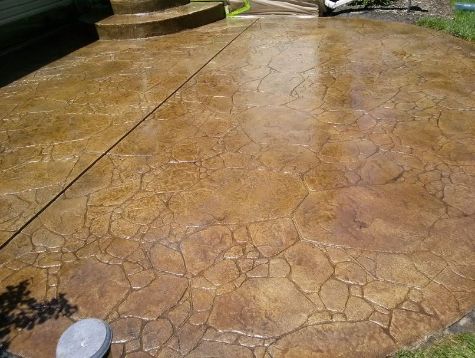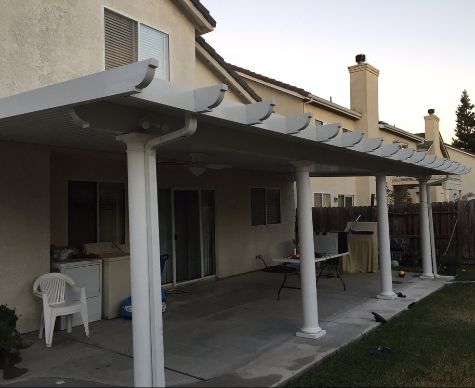 Is there a structure so multifunctional like the concrete retaining walls? At Aliso Viejo pro concrete, ask about the very best colored walls, stamped walls, stucco walls, pre-cast walls, and retaining walls. We're delighted to construct the most durable retaining walls that replicate the beauty of the natural stone. 
Strength and quality come in handy when constructing a retaining wall and it's a pleasure to work with our team of expert contractors who give the best in the market. If you choose Aliso Viejo pro concrete, you'll be amazed at the quality of our concrete retaining walls and the kind of privacy they give in many homes. 
For homeowners who have been struggling to find the most reliable concrete and masonry contractor to brighten their outdoor space, the struggle ends at Aliso Viejo Pro Concrete. We do concrete repair, resurfacing, and finishing with the maximum attention to detail. 
Contact (949) 674-3805 today to get free estimates.
Aliso Viejo pro concrete also specializes in waterproofing services to help maintain your swimming pool. A kitchen countertop from our team of concrete contractors translates to an excellent structure that not only enhances curb appeal but also fulfills its functional role.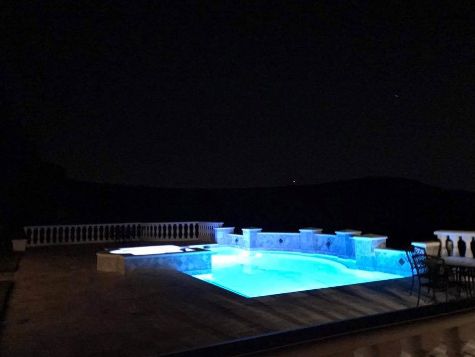 Aliso Viejo Masonry Contractor Services
Many clients consult us for our stone masonry and brickwork services because of the key role they play in enhancing curb appeal. At its best, natural stone is one of the most durable construction materials that combine beauty with style. And with the latest technological advancements, brick masonry can give just about any design in the construction sector. 
For stonework and brick masonry services, Aliso Viejo Pro Concrete is in a league of its own and they double as the masonry specialists with expert advice on any construction project. Ready to get started with the best flagstone pool decks, granite countertops, or travertine paths? Give us a call on (949) 674-3805 for free estimates on your concrete works.
We are a reliable company that merges conventional stone masonry services with new technology to attain the best standards in design and visual appeal. Our hard work, dedication, and attention to detail are evident in the final products, which are nothing if not elegant.
We are experienced in many areas of stone masonry and we use flagstone, cobblestone, veneer, travertine, and limestone to bring excellence. Whether you want basic repairs, remodeling, stone cleaning, or replacement, we promise an attractive architectural structure that's designed from scratch. 
Picture this, having a picture-perfect stone pillar to complement your driveway. Or a marble fireplace around your patio. Wouldn't that be amazing? And that's exactly what you get from the experts at Aliso Viejo Pro Concrete.
Contact us at (949) 674-3805 for free quotes.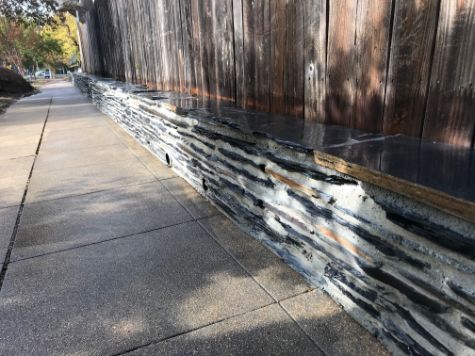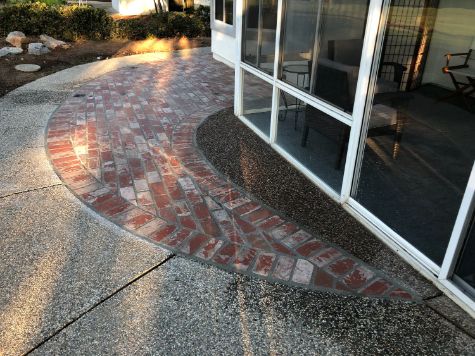 Our brick masonry services are known for good looks and durability and they are the long-lasting solutions to cracked surfaces. We bring artistry in brick masonry construction with excellent brick walls that can take any shape and design pattern.
For excellent brick walls that guarantee privacy, visual appeal, and protection, we're the most reliable contractor to work with. For stunning brick pavers that look cool on patios, driveways, pool decks, stairs, and parking lots, give us a call at (949) 674-3805.
Along with our concrete installations, we provide retaining walls that manage ground slopes, soil erosion, and water drainage issues. Our retaining walls will accentuate your outdoor space by giving distinct borders and pattern designs to your landscape.
Whether you opt for a retaining wall for its functional role, a structural purpose, or aesthetic value, it's important to have it installed by the pros. Our comprehensive planning and design techniques give first-class walls for residential homes and commercial property. Aside from the actual installation process, we can provide expert advice on concrete placement, repair, and drainage solutions that save you space, time, and money.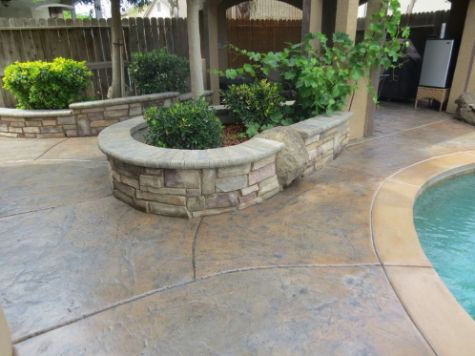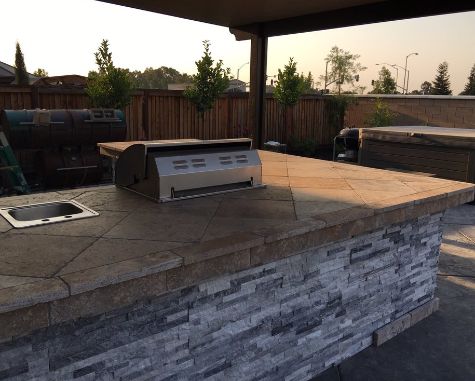 Minor repair services and touchups get the care they deserve at Aliso Viejo Pro Concrete.
We do pillars, garden boxes, and pavers, with sheer dedication and the utmost meticulousness they require. We'll renovate and replace damaged pavers with the right match.
And we can also seal cracked surfaces for a strong and attractive look. 
Contact us by dialing (949) 674-3805 today.
Aliso Viejo Pro Concrete & Masonry offers concrete works in many cities including Laguna Beach, Dana Point, San Juan Capistrano, Rancho Mission Viejo, Laguna Woods, Mission Viejo, Lake Forest, Coto de Caza, Rancho Santa Margarita, Irvine, Costa Mesa, Newport Beach, and Huntington Beach. Our goal is to provide our clients with the best quality service and products available while providing a pleasant experience for all of those involved. We are dedicated to always putting the client first and we look forward to working with you on your next project! If you live in any of the cities that we service, then please come and experience what you've been missing.
Contact Aliso Viejo Pro Concrete and Masonry
Your one-stop-shop for the best concrete, stone, and brick masonry services is just a phone call away. If you value quality and professionalism at its best, contact us at Aliso Viejo Pro Concrete and Masonry. We deliver professional, high quality, and timely services to give you the backyard of your dreams. To get a free estimate, call us at (949) 674-3805.