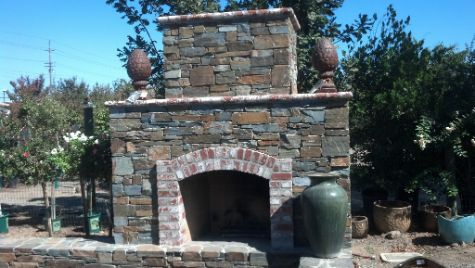 You can trust us at Aliso Viejo Pro Concrete and Masonry to give you the best concrete services in Aliso Viejo. We have the best professionals who have years of experience in offering these services. If you ask around from our references, you will know just how committed we are when it comes to handling your project. You don't have to wait any longer when you can reach us without much effort by giving us a call today on (949) 674-3805.
We are the Aliso Viejo Concrete contractor you need to talk to if your home needs perfect services. From building to general repairs and upgrading your home, we offer a variety of quality services. You can choose any service and let us transform your home if home improvement is what you are going for. If they are repairs, we can perfectly fix your concrete structures and restore them to their former glory.
Best Services in Aliso Viejo
You are at the right place if perfection is what you want when it comes to concrete services. You should give us a call if your home needs these services. We will be there to give your home a whole new look at an affordable price.
Decorative Concrete
We are experts when it comes to getting you concrete that makes your home appealing. Decorative concrete involves using proven techniques to make ordinary grey concrete look appealing. This type of concrete is also stronger and more durable than a plain one. For instance, staining increases concrete's ability to resist chipping and cracking. Some of the commonly used designs include stamping, staining, dyeing, and engraving.
Concrete Driveway
We are an experienced concrete driveway contractor, and we will build an appealing, strong, and durable concrete driveway when you hire us. This is a strong driveway that will improve your property's aesthetics and last for a long time.
Stamped Concrete Pool Deck
At Aliso Viejo Pro Concrete and Masonry, we can stamp your deck and give it an appealing texture. Give us a call today on (949) 674-3805 if your pool needs decking. A stamped concrete pool deck will bring with it safety as it prevents slipping when you get out of the pool. This type of deck will blend perfectly with your landscape. Stone, brick, and wood are just some of the surfaces we can mimic
Concrete Repairs
Are your concrete surfaces old and worn out? If yes, then you need to talk to us. We are experts in doing repairs to old concrete surfaces. You can give us a call for repairs instead of going for a new replacement, which will cost more. We will restore your surfaces appealing look at a lower price.
Concrete Pavers
Concrete pavers can be used almost anywhere to provide durable, appealing, and strong surfaces. However, they must be properly installed before they can last long and improve your home's look. You can find perfect installation services at Aliso Viejo Pro Concrete and masonry.
Just give us a call on (949) 674-3805 for the best surfaces on your property.
We also offer the following concrete and masonry services in Aliso Viejo and surrounding county:
Concrete Driveway

Concrete Pavers
Among the areas we offer our top concrete and masonry services for residential and commercial clients respectively: