Aliso Viejo Decorative Concrete
The Most Reliable Decorative Concrete Contractor in Aliso Viejo, California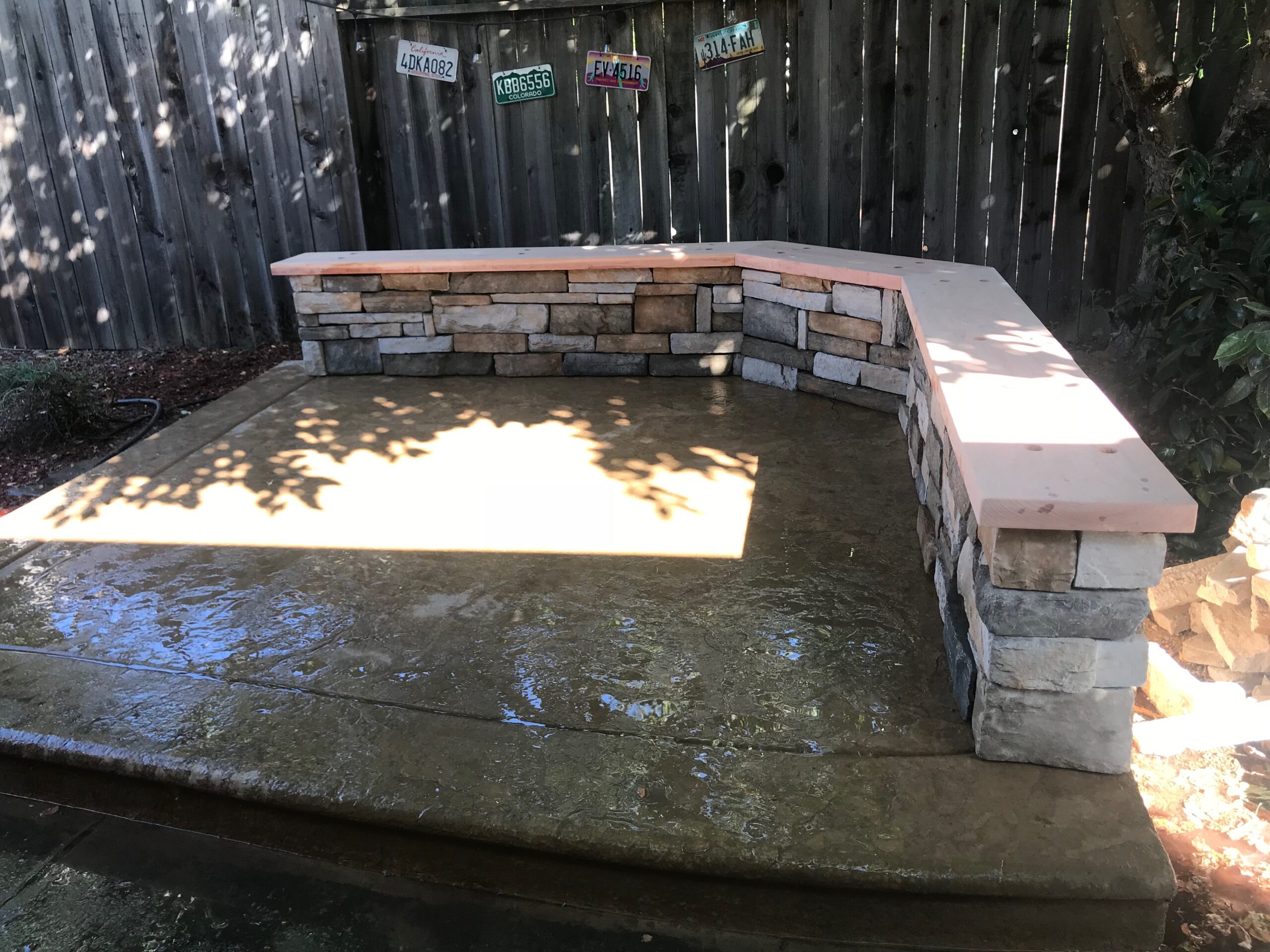 Decorative concrete has become extremely popular among not just builders and developers but also homeowners across the country these days. The reason lies in this construction material having the immense strength and longevity of traditional concrete and yet looking visually appealing to the eyes. Gone are the days when one had to bear the dull dark grey looks of his driveway or patio.
If you have come here searching for high quality and reliable contractor specializing in decorative concrete in Aliso Viejo, you are at the right place. We are Aliso Viejo Pro Concrete & Masonry, the most popular concrete and masonry contractor known for the highest quality work at affordable prices. Call us at (949) 674-3805 to get an instant quote for the project involving decorative concrete in your premises.
Various Techniques to Create Decorative Concrete
At Aliso Viejo Pro Concrete & Masonry, we have years of experience of working with decorative concrete. We can add an element of appeal and artistic touch in the same old concrete to create mesmerizing living features in your property. We have perfected the art of decorative concrete through trial and error and proven techniques like stamped concrete, concrete engraving, concrete overlays, and imprinted concrete.
Immense Strength and Longevity
It is not a surprise that a vast majority of our customers have switched to decorative concrete from full dark grey traditional concrete as the construction material for construction projects in their homes and commercial establishments. Stamping is commonly used for decorating concrete features as it is beautiful, creates exciting designs and patterns, and allows for custom decoration ideas to match the architecture of the home. It is impossible to tell for any ordinary person to know whether he is walking on a concrete feature once it has been stamped.
If you are interested in decorative concrete, you will be happy to know that we can create beautiful designs according to your taste and liking to make your driveways and patios come alive. We can mimic not just natural stone and tile but also flagstone and even wood to surprise your guests and friends. The concrete structures constructed by our expert masons in the premises of our clients keep standing tall for a very long time. Our decorative concrete does not fade with constant use and passage of time.
Wide-ranging Options in Terms of Colors and Designs
We have a wide range of colors, designs, and textures of colored concrete for our customers. We can also come up with a custom design and feel to suit the requirements of a client. Do not discard concrete straightaway just because you do not like the looks of dark grey concrete as you have the option of colored concrete now. It is beautiful, versatile, and just as durable as the traditional dull grey concrete.
Call us at (949) 674-3805 to know more about colored concrete and how we can help you in the construction of particular features in high quality and at the most affordable prices.