Aliso Viejo Masonry Contractor
Outstanding Masonry Contractors in Aliso Viejo, California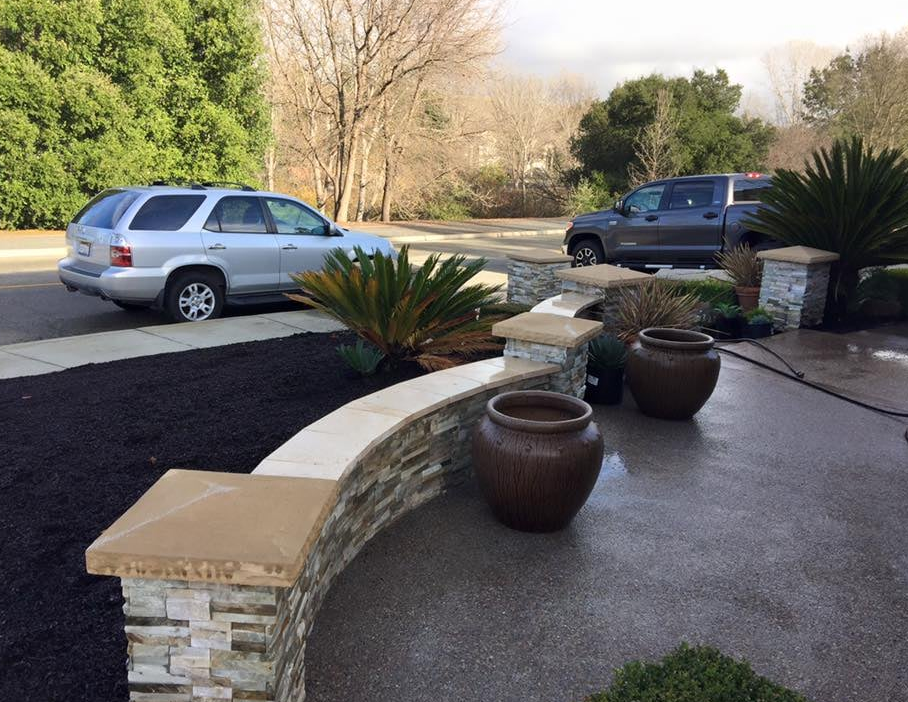 Masonry works are one of the most critical jobs in the construction market. Yet, masonry is needed in almost all kinds of projects. Depending on the building material, the processes vary a lot. A good masonry contractor must keep in mind different materials, performances, the scale of the project, and other additional details. Suffice to say, and it amounts to a huge amount of work. And as we have said already, the complexity of each and every step doesn't help either. But, if you are looking to get a flawless structure, hiring the best masonry contractor is absolutely important. 
So we are going to talk more about different masonry types and what sets them apart from other construction projects. Meanwhile, if you need any help regarding masonry work or if you are looking for a masonry contractor in Aliso Viejo, just ring us at (949) 674-3805. We will be happy to help you out. 
Types of Masonry Works
In general, masonry work consists of a lot of diverse projects that differ from each other in every possible way. But, if we go by the building material used in these processes, we can categorize them in three broad types – brick masonry, stone masonry, and concrete masonry. 
Brick Masonry
Brick masonry, as you have guessed already, uses brick as the building material. When it comes to masonry, brick is an extremely popular option. And why wouldn't it be? Bricks are extremely durable, long-lasting, and reliable. They are low on maintenance as well. Bricks have these beautiful earthy gradients, and their red coat comes out even better after they come in touch with heat. Speaking of heat, bricks are probably the best material you can find to withstand fire.
And they are equally potent at handling water and other adverse conditions. It's no wonder brick is a favorite material for most. But, working with bricks is a complex task because bricklaying is not the easiest of jobs out there. You have to have professional experiences of mortar preparation and measurements. Brick masonry includes structures like retaining walls, brick pavers, brick patios, brick fireplaces, and brick chimneys.
Stone Masonry
If you are not a fan of bricks, maybe you will find a more compelling option in stones then. Natural stones are strong, reliable, gives you many options to customize, and they are incredibly beautiful to look at. The colors of stones really pop out on outdoor structures. But stone structures can turn out to be weak and frail if they are not handled properly. Natural stones vary a lot in terms of properties and their performance in different projects. You will need expert contractors to help you out in handling stones. Stone masonry includes services such as stone patios, stone pavers, stone fireplaces, stone countertops, stone walkways, and faux products like stone veneers.
Concrete Masonry
Concrete is no doubt the most used building material out there. Concrete is extremely strong, durable, and low on maintenance. On top of that, concrete solves the problem of money and the flexibility to choose from a wide array of options. You can give a concrete surface to the look of any of your preferred material. Concrete masonry includes services such as concrete foundation, concrete leveling, concrete resurfacing, concrete patios, concrete driveways, and retaining walls. 
Why Do You Need to Hire a Professional Masonry Contractor?
It's pretty evident that masonry work is not a child's play. There are numerous things that need to be taken care of. From figuring out the best material for a particular project to taking care of the mortar and measurements, working on masonry projects is a very demanding task. Moreover, most masonry services are related to fundamental structures, so you can't risk going wrong with these projects.
That's why you need to hire professionals who can give you the necessary expertise and guidance. We at Aliso Viejo Pro Concrete & Masonry offer you all the required experience and efficiency for masonry works. So what are you waiting for? Call us today at (949) 674-3805 to get in touch with us.