Aliso Viejo Colored Concrete
The Most Competent Colored Concrete Contractor in Aliso Viejo California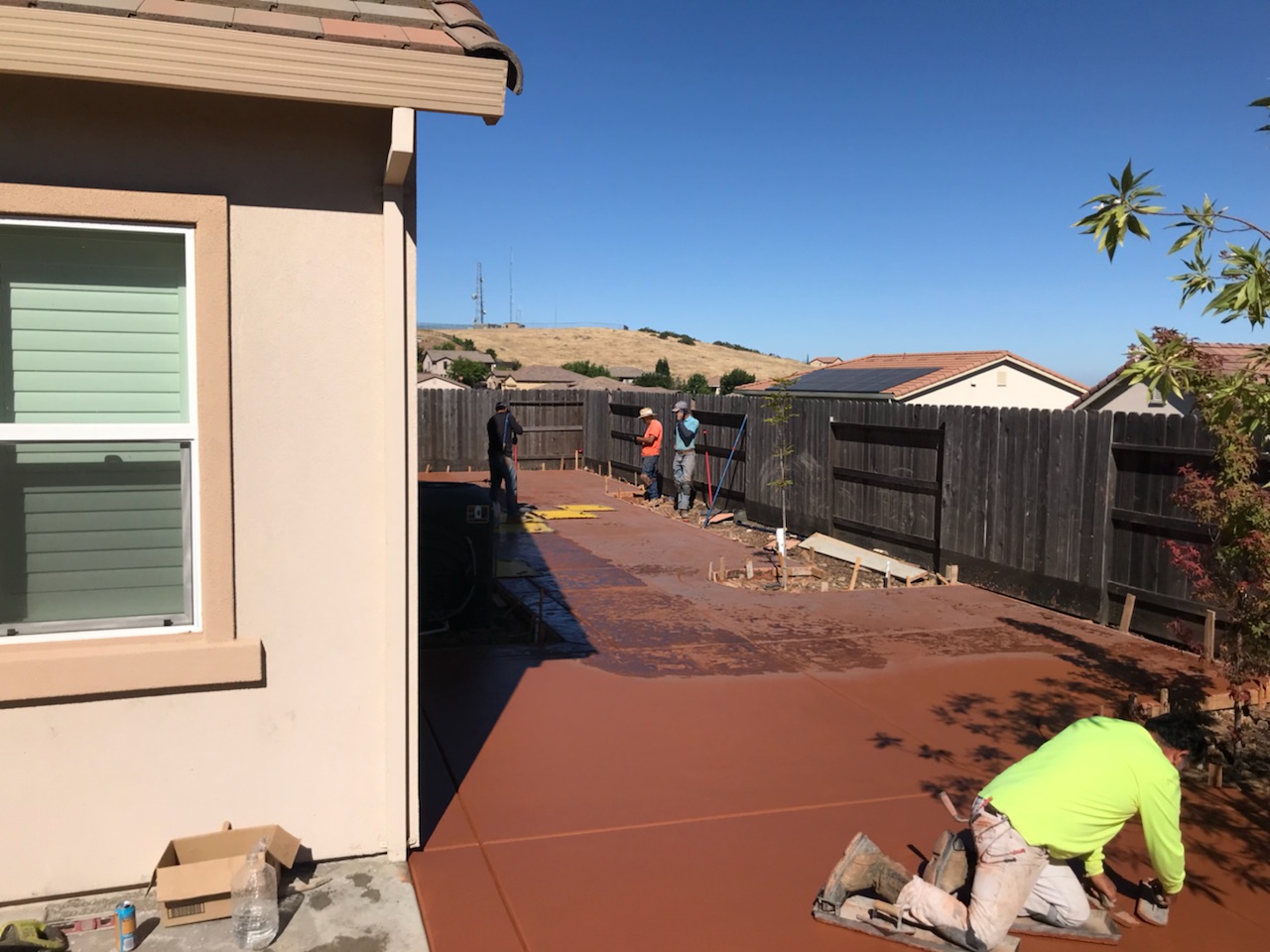 Are you planning to use concrete for the construction of some outdoor living features in your property? You are happy with the strength of concrete as it creates durable features that last for a long time. However, you don't like the dull and drab look of the dark grey concrete. If you have heard about colored concrete and stumbled upon this page searching for a reliable and high quality colored concrete supplier, you have come to the right place.
We are Aliso Viejo Pro Concrete & Masonry, the most respected and popular general contractor, looking after its clients' requirements for the last many years.
Call us at (949) 674-3805 to get a no obligations, free quote for the project requiring colored concrete in Aliso Viejo.
Why Keep Using the Same Old Dull Grey Concrete?
You don't need to see the same dull dark grey concrete structures in your property, whether it is your driveway, the patio, or the stairs leading up to the swimming pool. We can provide you with a concrete ready mix in exciting colors such as red, brown, or even blue to enjoy aesthetic beauty with extreme strength and durability. Just imagine a driveway that is red in color or a patio having the color of rich brown wood. Only the sky is the limit when it comes to creating concrete structures with colored concrete.
How We Create Colored Concrete?
The basic recipe of all colored concrete remains the same standard concrete mix. Once this ready-mix has been created after taking into account the size and nature of the project, the color demanded by the customer is added to the concrete. We can create mesmerizing artistic designs to give you the impression of not concrete but other kinds of surfaces like a hardwood floor or even natural stone. Your friends will admire you for constructing a natural stone sidewalk when he sees it. What he doesn't realize is that it has been created using colored concrete.
Advantages of Using Colored Concrete
Extreme strength and longevity are the well-known attributes of concrete. The addition of color turns the concrete structure into a lovely and aesthetically appealing one. Here are some advantages of colored concrete that will force you to use this innovative material whenever you plan to construct a new feature in your property.
You can customize the look of your driveway or patio by using colored concrete.
You can save money with colored concrete as using natural stone, or even brick can cost you a lot more money.
Traditional dark grey concrete stains very quickly. But once it is colored, it becomes tough to become stained. This means you become free from frequent washing of your driveway on account of becoming dirty and stained.
Colored concrete not only transforms the looks of your home but also enhances its value. It is just as strong as regular concrete, and the structures we make in your property will last for a very long time.
Call us at (949) 674-3805 to know how we can help in the completion of your project in high quality at the most affordable prices.