Lake Forest Concrete and Masonry Contractor
Leading Concrete and Masonry Contractors in Lake Forest from Aliso Viejo, California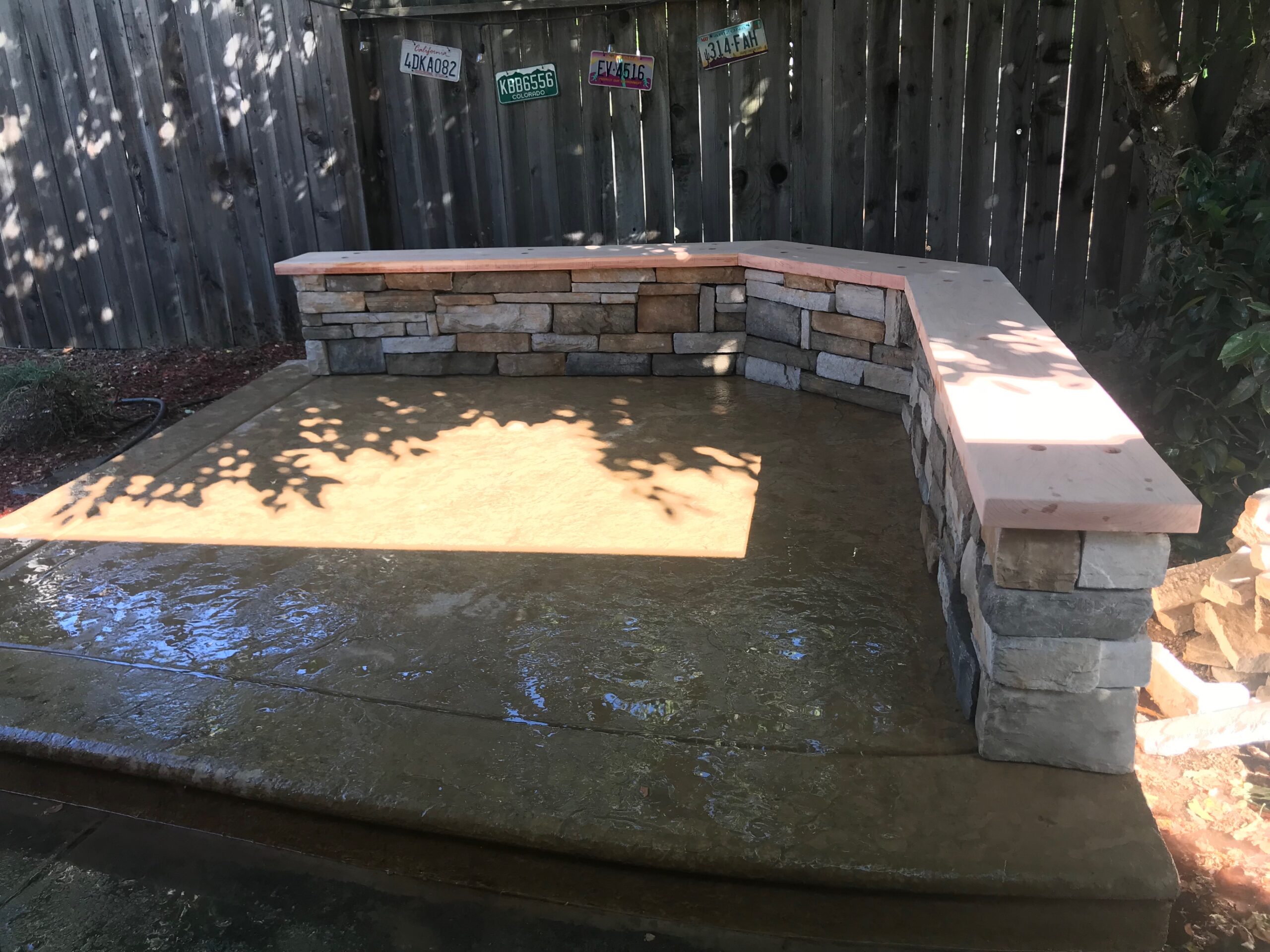 Are you looking for a competent hardscape contractor in the Lake Forest region? Your search ends here. We are the leading concrete and masonry contractor in the city, and we are here to take care of all your needs. To hire us, dial (949) 674-3805.
Concrete Services
Concrete is one of our specialties. We offer a plethora of services related to concrete works.
Driveway
To make your house more visually pleasing, invest in building a concrete driveway. It will add to the value of your property and ensure that your driveway gets the necessary sturdiness and longevity.
Sidewalk
Concrete sidewalks last for a long time, and they also look great beside your beautifully decked up house. A well-maintained sidewalk can make your house look even more attractive. And owing to concrete pavers and stamped concrete, you can create a variety of looks on your sidewalks.
Patio
You can build a concrete patio for your property if you want an affordable solution. The strength and durability provided by concrete don't need any introduction. Also, you can use pavers or concrete stamps to create beautiful textures on your concrete patio. It is a place for relaxation, so why not build it up in a cozy fashion? When you hire us, we will take the entire responsibility of the planning, designing, and building the most beautiful patio that you have ever seen.
Pool Deck
Summers can be uncomfortable if your poolside isn't properly constructed. Invest in a Kool deck so that your deck area is well-protected from extreme weather conditions. The concrete pool deck is also skid-proof, durable, and highly reliable, so you should definitely go for it.
Concrete Slab
For making ground floors and ceilings, a concrete slab is necessary. This simple structure forms the basic foundation of any construction project.
Countertop
For all types of kitchens, a concrete countertop is a must. It is solid, heat-resistant, and lasts long. You can also use decorative concrete to create a design that matches the style of your kitchen.
We also cover the following:
Concrete Resurfacing
Concrete Pouring
Concrete Pumping
Concrete Slab
Paver Installation
Decorative Concrete
Stained Concrete
Colored Concrete, etc.
Stone
Stones may be a bit costly, but no one can ignore their functionality and aesthetic appeal. So if you are fond of luxury, stones can be the right choice for you. We are highly skilled at stonemasonry. We make stone pavers, patios, driveways, sidewalks, walls, and all other structures.
Brick
Bricks are known for their ability to withstand heat and the aesthetic and rustic look that it offers. If you are a lover of all things traditional, bricks can be a suitable choice for your property. Whether you need bricklaying or building a wall, patio, sidewalk, driveway, or anything else, we can be of great help.
And the list goes on. There are plenty of other services that we offer. To know more, call us at (949) 674-3805.
Hire the Best Contractor in Lake Forest
Being the top-rated concrete and masonry contractor in the Lake Forest area, we know what it takes to deliver high-quality services at an affordable rate. Our mission is to create the house of your imagination, and we ensure that it doesn't cost you an arm and a leg.
Wondering what makes us the best? Let's have a look.
Efficient and trained servicemen with an eye for detail
Great knowledge of the industry
Reasonable price
Guaranteed quality services
Friendly customer support
Don't wait anymore! If you have a project in mind, then we have the skill to do it with perfection. Call us today and get an absolutely free estimate, dial (949) 674-3805. Or you can fill up the details in the form below, and we will call you back soon.