Aliso Viejo Concrete Foundation
Top Concrete Foundation Contractors in Aliso Viejo, California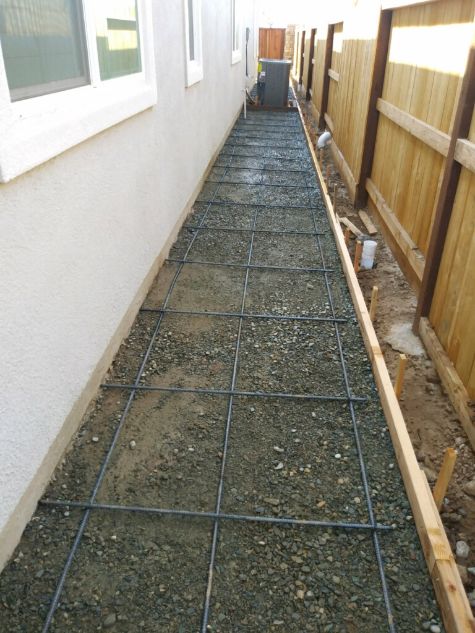 Foundation is the invisible part of any building that ensures its integrity. Concrete is the construction material used to make foundation stones of structures for a very long time. Builders love concrete foundations as they are rigid, durable, and very long life. Today, no arrangement can be erected without first laying its foundation. 
You have come to the right place if you have stumbled upon this page in search of high quality and reliable concrete contractors. Aliso Viejo Pro Concrete & Masonry is a well-respected name in the world of concrete and masonry specializing in concrete foundations in Aliso Viejo. Call us at (949) 674-3805 to get a free quote for laying a concrete foundation in your premises today. 
Advantages of the Concrete Foundation
There are many reasons why concrete is the preferred construction material for foundation stones. It can be easily poured inside a wooden frame to take the desired shape of the foundation slab after setting. Once set, the concrete foundation is strong and resilient, with immense load-bearing capacity. It does not rot and does not decay with time. 
It means that the home built over a concrete foundation remains safe and robust for a long time. This concrete slab is virtually maintenance-free if it has been installed correctly. Aliso Viejo Pro Concrete & Masonry has laid concrete slabs as the foundation for a large number of its clients. All these clients are delighted with the performance of the concrete slabs serving as the foundation in their properties.
Concrete Foundation Repair
Though concrete foundation serves its purpose for a very long time, many homeowners experience some issues over a time that pose a risk to the integrity of their structures. Whether it is a crack in the foundation, its upheaval, concrete leveling, or any other problem, there is no need to worry. We have expert craftsmen and masons who have complete knowledge about the concrete foundation and its issues. We can rectify the problem you are facing cost-effectively and find a long-lasting solution for you. 
The most common problem faced by homeowners with their concrete foundation is that of cracks. If the conditions where the foundation has been installed are damp, it is natural for some water to permeate into the concrete slab's surface. This water leads to cracks in the concrete foundation. There is no need to press the panic button if you see cracks developing in the foundation floor and wall in your home. This is a minor issue that can be quickly addressed by our skilled and experienced masons. 
At Aliso Viejo Pro Concrete & Masonry, we make use of injections of polyurethane to seal the cracks observed in the concrete foundation by a customer. It quickly repairs the cracks and provides a long-lasting solution to the foundation problem for our customers. Call at (949) 674-3805 for all your requirements related to the concrete foundation. We can complete the job in your premises in high quality at the most affordable prices.