Laguna Woods Concrete and Masonry Contractor
Most Trusted Concrete and Masonry Contractors in Laguna Woods from Aliso Viejo, California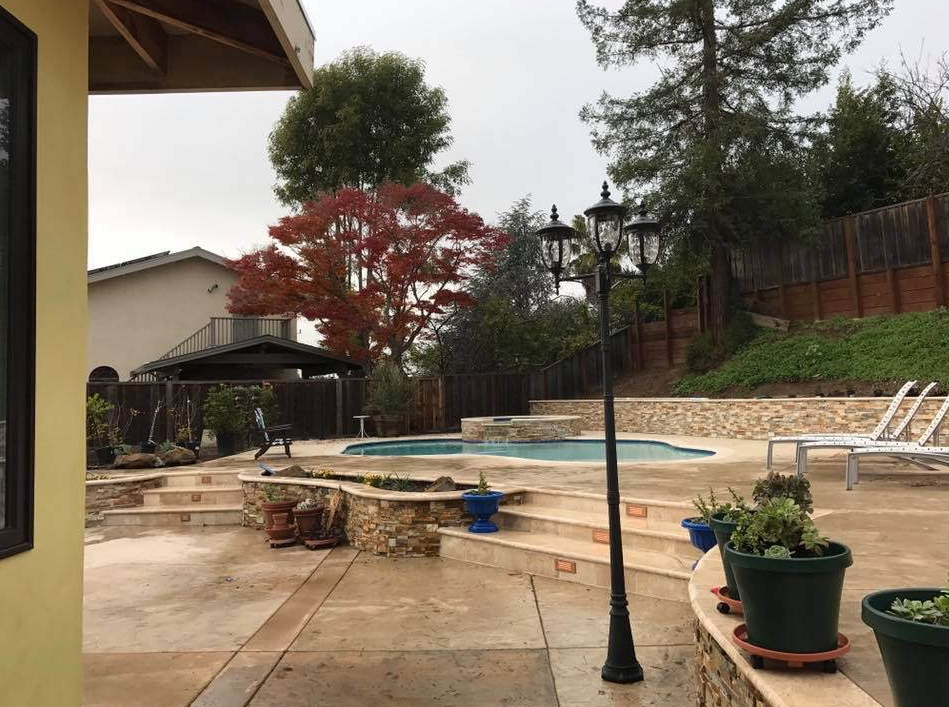 Laguna Woods is a small l city with a population of nearly 16000 people in Orange County in California. Most of the community is concentrated in a village meant for retirees called Laguna Woods Village. The city and the town provide all modern facilities to their residents, including shops, restaurants, parks, and hospitals.
You are most welcome if you have come here searching for high quality and reliable concrete contractors for your retirement home or improvement of an existing property. Aliso Viejo Pro Concrete & Masonry is a highly respected name in the world of concrete and masonry in Laguna Woods.
Call us at (949) 674-3805 to get a free quote for any construction or repair job involving concrete and masonry in your property.
Laguna Woods Concrete Contractor
If you are planning for a new living feature in your property, you need the services of an honest, reliable, and efficient concrete contractor. Aliso Viejo Pro Concrete & Masonry is a local concrete and masonry contractor looking after the construction and repair requirements of Laguna Woods residents for the last many years. No matter what the nature and size of your project, you can rest assured that it will be carried out by our skilled and experienced craftsmen and masons in high quality to your satisfaction.
Driveways and Patios that Speak Volumes About Our Quality!
Do you want to construct new outdoor living features in your property? If yes, then Aliso Viejo Pro Concrete & Masonry is the one-stop-shop for all your concrete supplies. We will also undertake to create visually appealing, functional, and highly durable driveways and patios in your property in a quick time.
We also carry out repairs of all concrete features in our customers' premises, whether they are homeowners or commercial establishments. We can help you save a lot of your hard-earned money by repairing your sidewalks and driveways through concrete resurfacing. This is a concrete repair technique that does not require the removal of concrete surfaces, which can be very tedious and time-consuming.
Laguna Woods Masonry Contractor
You don't need to search anywhere else for efficient and reliable masonry services. Aliso Viejo Pro Concrete & Masonry is the most popular and much-loved masonry contractor helping residents of Laguna Woods with their constriction and repair projects for a very long time.
Expert Bricklayer to Repair and Construct All Kinds of Walls
You can relax and breathe easy once you have hired our company's services for the project in your property. Our skilled masons will repair the walls of your property and erect new retaining walls, block walls, and outdoor fireplaces in high quality and quick time. The walls created by our employees are durable and last for a very long time. They also prevent any seepage from the other side.
Call us at (949) 674-3805 to talk to our representative regarding the construction project in your property. We can help in completing the project quickly in high quality and that too at affordable prices.