Laguna Hills Concrete Contractor
Excellent Concrete Contractors in Laguna Beach from Aliso Viejo, California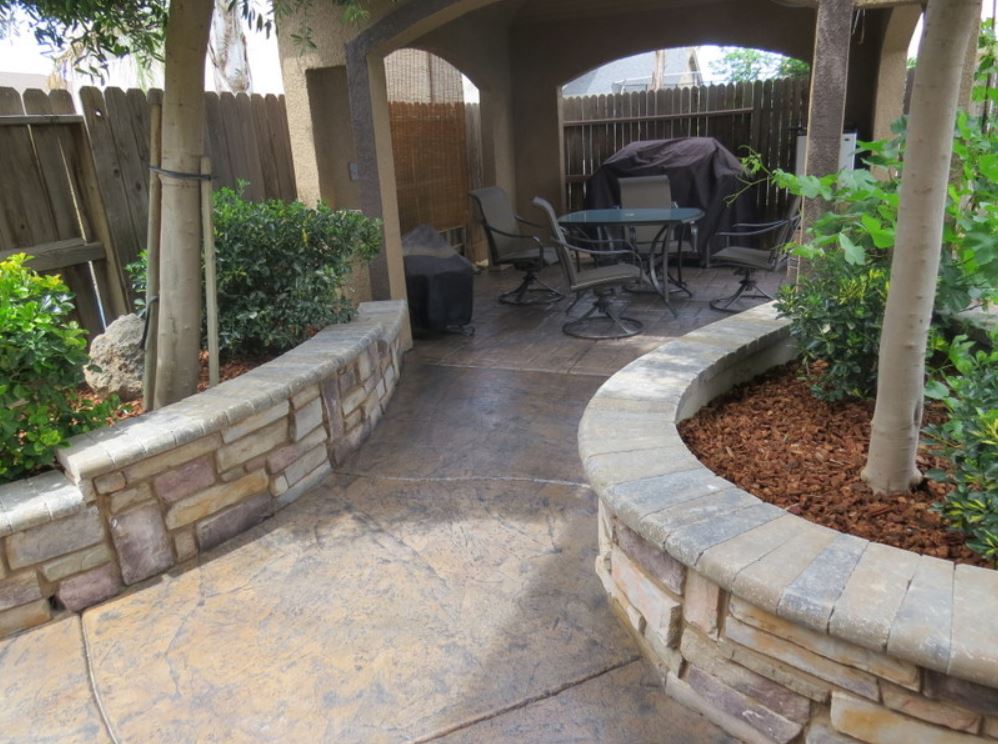 Are you from Laguna Hills and looking for a quality contractor for your construction project? You are in the right place. There's no one better than Aliso Viejo Pro Concrete & Masonry in and around Laguna Hills when it comes to construction-related services. Thanks to our team of dedicated professionals, you can be sure to get the best quality across all our services. To know more about us and hire us, just give us a call at (949) 674-3805.
What sets us apart from average contractors is our commitment to provide you all kinds of services, be it masonry or be it concrete. We don't just provide you all kinds of services; we also maintain the highest of qualities. Not only this, but we also believe in establishing a genuine connection with our clients. We believe a professional relationship thrives most under a trusted and reliable atmosphere. So whenever you hire our concrete contractors in Laguna Hills, you get the peace of mind knowing that your work is in the best hands.
The Services We Offer
The range of services we offer is quite wide. For your help, we have listed down a few major ones. But keep in mind that we offer a lot more services. So just get in touch with us to know more about them.
Concrete
We start with concrete. Concrete is overall an excellent building material. It is strong, durable, low on maintenance, and quite affordable. Moreover, with concrete, you get the freedom to customize. Keeping all the usefulness aside, working with concrete can be a tricky job. Concrete is a material that starts to harden the moment it is poured. So we need to be extremely efficient. It is used in structures that are fundamental in nature. So a flawless concrete installation is always important. We provide concrete related services, including concrete foundation, concrete pouring, concrete resurfacing, concrete driveway, concrete patio, pool decks, and concrete pavers. 
Stone
If you are not a big fan of concrete, maybe you will like stonework more. Natural stones are extremely beautiful to look at. They are durable and give you a variety of options to choose from. The features of each stone can vary depending on regions and conditions. So you will need experts who have the necessary knowledge of each stone and can handle them properly. We provide all kinds of stone related services such as stone pavers, stone countertops, stone patios, stone walkways, and even faux products like stone veneers.
Brick
Brick is another fan-favorite material. Bricks are made from natural clay, and they give you excellent durability and strength. Bricks handle adverse weather pretty nicely, and brick's resistance to fire makes it the best material for fireplaces and chimneys. Not only this, but bricks also have a rugged, earthy appearance that goes well with all kinds of structures. But, brick masonry is one of the most challenging jobs out there. Bricklaying is not easy, and you need to take care of a lot of things, including the mortar. We offer brick masonry services such as brick pavers, brick patios, brick fireplaces, brick chimneys, and retaining walls.
Hire Us Today
Over the years, we have established ourselves as the one-stop solution for all kinds of construction needs in Laguna Hills. Thanks to our efficient workforce, we are able to provide you world-class services with trust and transparency. Thanks to our client-centric attitude, we make sure each and every demand of our clients meet a satisfactory end. So what are you waiting for? If you are in Laguna Hills, ring us at (949) 674-3805, and Aliso Viejo Pro Concrete & Masonry will be right there to help you out.