Aliso Viejo Brick Masonry
Outstanding Brick Masonry Contractors in Aliso Viejo, California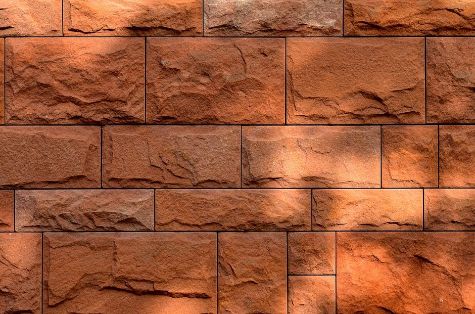 Whether you are constructing a new home or just repairing a wall in your property, you need services of high quality and reliable contractors. Brick masonry is an art and craft that requires a high level of skill and experience. Anyone can lay bricks and construct a wall. But to do it in a manner that looks beautiful and creates long-life structures, you need someone trained and has lots of experience. 
Aliso Viejo Pro Concrete & Masonry is a widespread and trusted name in the field of brick masonry in Aliso Viejo area. We have completed all types of masonry projects on the premises of our clients to their satisfaction. Call us at (949) 674-3805 to get a free quote for the brick masonry job to be done in your property. 
Different Structures Under Brick Masonry
As a masonry contractor, we have constructed and repaired different structures like load-bearing and unload bearing brick walls, pillars, retaining walls, block walls, chimneys, fireplaces, barbecues, and interior and exterior walls in homes and commercial properties. Our quality standards are so high that all our clients return to us whenever they have a new project t or when a friend requires masonry services.  
Whatever the size and nature of brick masonry project, it is always the endeavor of our craftsmen to make sure that the structure is strong, it lasts long and looks appealing to the eyes of onlookers. You don't have to worry about moisture seepage or cracks in the wall when you hire Aliso Viejo Pro Concrete & Masonry for the brick masonry project in your property. Once our expert masons take over the project, you can relax and breathe easy as they will complete it in quick time in high quality at the most affordable prices. 
Proper Installation and the Correct Choice of Materials
The two primary concerns of all customers are the right selection of construction materials and their proper installation, whether it is new construction or a repair project. With the reservoir of experience that we have, it doesn't take us long to reassure and satisfy our customers so that they can relax and breathe easy. Our masons care about the beauty and strength of your property as much as you do. They will complete the brick masonry project in high quality and a cost-effective manner. We endeavor to work with the customer right through the brick masonry project so that he knows everything about the materials and know they are going to be used during installation or repair. 
Why Hire Aliso Viejo Brick Masonry Experts?
We make sure that the place where we store bricks at the client's premises is dry and airy. This is done to avoid the bricks absorbing any moisture before their installation. The color of the bricks changes after installation if they have come into contact with water.
Call us at (949) 674-3805 to clear all your doubts regarding the brick masonry project in your property. We can help you in the completion of your project in high quality to your satisfaction. Please book an appointment to allow a visit to your property where we can discuss the project in detail.