Aliso Viejo Stamped Patio
The Most Reliable Stamped Patio Contractors in Aliso Viejo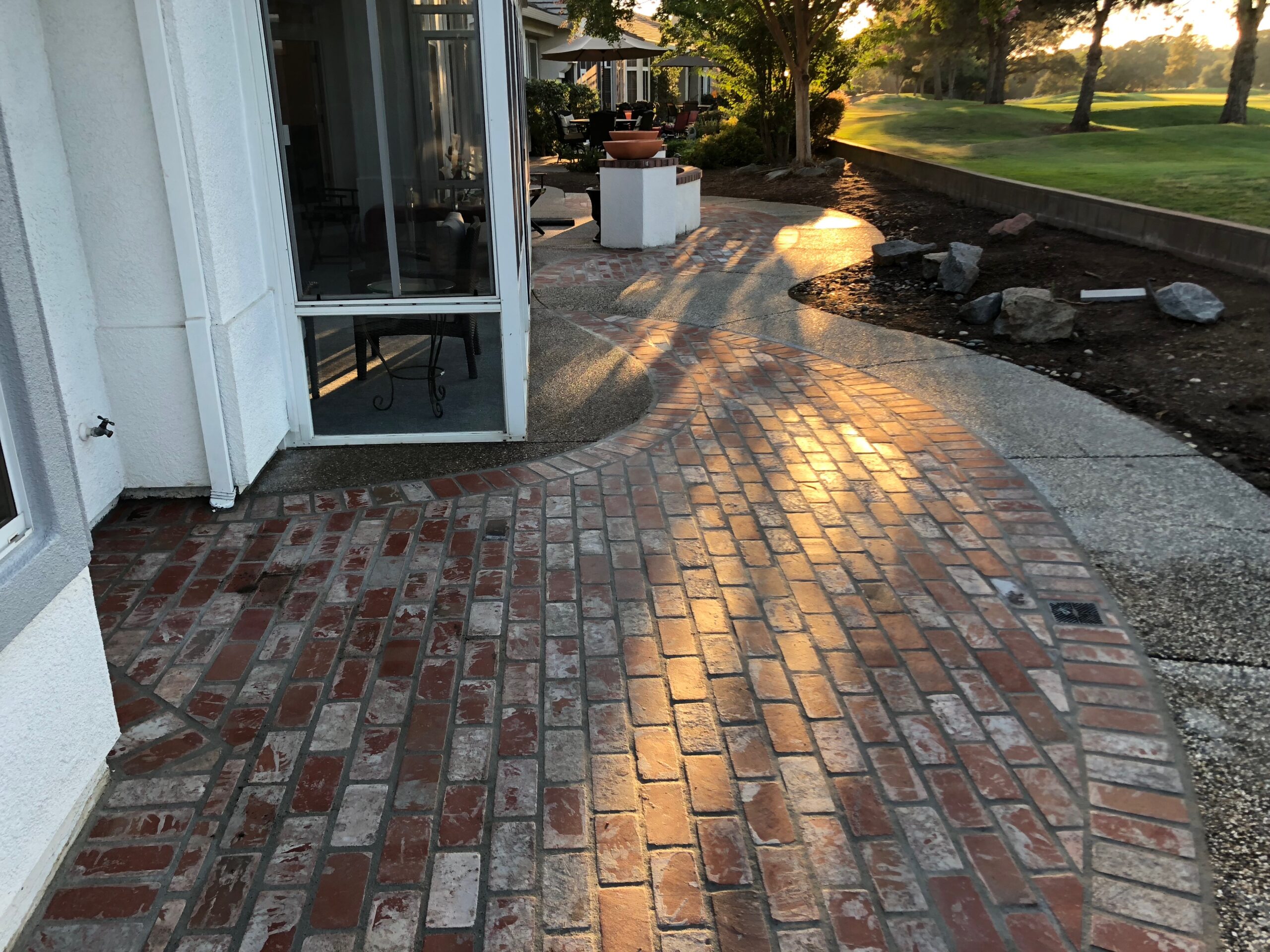 A beautiful house calls for a cozy and pretty patio. It is that area of your house where you can sit back on a relaxing weekend, where you can host brunches and dinners, or host parties. For building patios, concrete pavers are the most popular choice. But what if we told you you could add a variety to your patio? If you want to get a different look, color, or design, you can also opt for stamped concrete. They work almost in the same fashion as pavers and look equally beautiful. 
If you are in the city, and you are looking for a reliable stamped patio contractor in Aliso Viejo, we are here to help you out. To know more about building stamped patios, feel free to talk to our experts at (949) 674-3805.
What is Stamped Concrete? 
In case you don't know what stamped concrete is, let us give you a brief idea. Stamped concrete is used for exterior flooring to create beautiful patterns and designs that resemble other materials. Using real stones, wood, or tiles can be expensive. But you can get the same look by using concrete stamps, at a much cheaper rate. They are used for making unique patterns on the floor. 
Concrete stamps can be of various colors. These hues are created by mixing base colors and accent colors to the concrete. Stamped concrete looks similar to concrete pavers, but there is a basic difference between these two. 
Concrete pavers are single units made of concrete, and they are placed together to cover a surface. And for stamped concrete, stamps are used to create different patterns on a concrete surface. 
So when it comes to your patio, you can surely use stamped concrete to get the desired look. 
Why Go for Stamped Patio? 
If you are wondering why a stamped patio would be beneficial for your property, let's have a look. 
Cost-Effective 
Concrete is widely available in all corners of the world, and it is quite cheap. When it comes to building a stamped patio, you don't really have to worry about the cost. You can get a beautiful design and pattern without spending a fortune. So what are you waiting for? Hire us today and build a beautiful stamped patio for yourself, contact us at (949) 674-3805.
Durable 
A concrete patio is highly durable. When you install concrete stamps, they will retain the look and sturdiness for a very long time. Once you build a patio, it will be a long-term investment. 
Strong 
You cannot ever doubt the strength and resilience of concrete. So the same applies to the stamped patio as well. It will have all the sturdiness required to endure the external pressure and daily wear and tear. 
Aesthetics 
Another reason why concrete stamps are very popular among property-owners is their aesthetic look. Your patio will look so elegant that your guests won't be able to stop gushing over your choice. 
Skid-Proof 
Concrete stamps have textures and patterns; hence there is no fear of tripping on the surface. This skid-proof nature of stamped concrete makes it a good choice for making patios. 
Water-Resistant
Stamped concrete creates a protective layer over your existing concrete surface. It protects your floor from water and all other types of external factors. 
To build a functional yet beautiful patio for your house, call us at (949) 674-3805. 
Hire Aliso Viejo Pro Concrete and Masonry
As the leading concrete and masonry service provider in Aliso Viejo and its vicinity, we take pride in our skills and knowledge in this field. Our mission is to provide easily available hardscaping solutions at an affordable rate. We have been involved in this business for a pretty long time now. Our focus on customer satisfaction has established us as the best contractor in this region. So for any concrete and masonry related needs, don't hesitate to get in touch with us.
You can give us a call on this number, (949) 674-3805, or you can also fill-up the form, and we will get back to you very soon.