The Most Excellent Stone Veneer Contractors in Aliso Viejo, California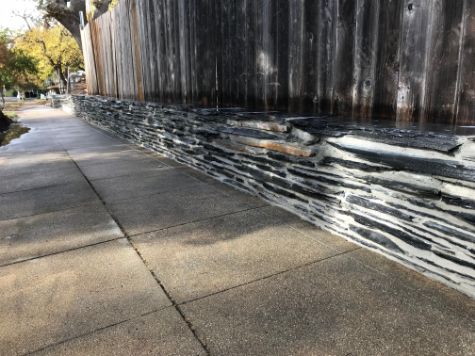 Stone veneer or stone cladding is a natural stone cut to an appropriate depth and applied as a facing to a wall. Being so thin, this stone is very light and can be easily transported. Stone veneer gives a very alluring look to the wall and also makes it sturdy and durable. These are the reasons why large numbers of homeowners and commercial property owners across the country are choosing stone veneers in their construction projects. 
You have come to the right place if you are searching for high quality and experienced stone veneer contractors. Aliso Viejo Pro Concrete & Masonry is a respected name in the world of stone veneer. Call us at (949) 674-3805 to get a free quote for the stone veneer project in your property.
Stone Veneer is Not as Costly as Some Believe!
Who doesn't like the visual appeal and the rustic feel of stone? However, many people remain under the impression that stone veneer is a costly and time-consuming job, so do not even consider it when constructing a new wall or a living feature in their property. However, most people are pleasantly surprised to know that the cost of stone veneer is one-third of what they would have to spend if they constructed the wall with stone. 
Stone Veneer Increases the Value of Your Property
By installing a stone veneer on the walls, you get not only a breathtakingly beautiful feature but also an investment in your property. Whether you are planning to sell your house or not, you will be happy to know that your home fetches much more when you have installed stone veneer on the facing of walls. 
Stone Veneer is a Suitable Weather-Resistant
If the wall that requires stone veneer is exposed to the elements, you can breathe a sigh of relief as stone facing provides terrific protection from heat, cold, and snowfall. You forget all your worries about repair and renovation because of wear and tear as stone veneer keeps looking like new forever. 
Beautiful Yet Affordable Walls with Stone Veneer!
Stone veneer is the most cost-effective way to give a beautiful new appearance to your existing walls. These walls also show resistance to heat and keep the ambiance comfortable for human beings. Walls covered with stone cladding help in saving electricity used for heating the room. If these walls are in the outdoors, they remain immune to the vagaries of nature and stand tall for a long time to come. Stone veneer protects the wall and improves its life. 
One interesting fact about the stone veneer is that it is available in many different colors and designs. No matter your budget, we have a solution for you if you are interested in a stone veneer. Just give us a call at (949) 674-3805 to know all about the stone veneer in Aliso Viejo. We will provide you with a quote for the project on your premises and complete the high-quality job at the most affordable prices.