Top Brick Pavers Contractors in Aliso Viejo, California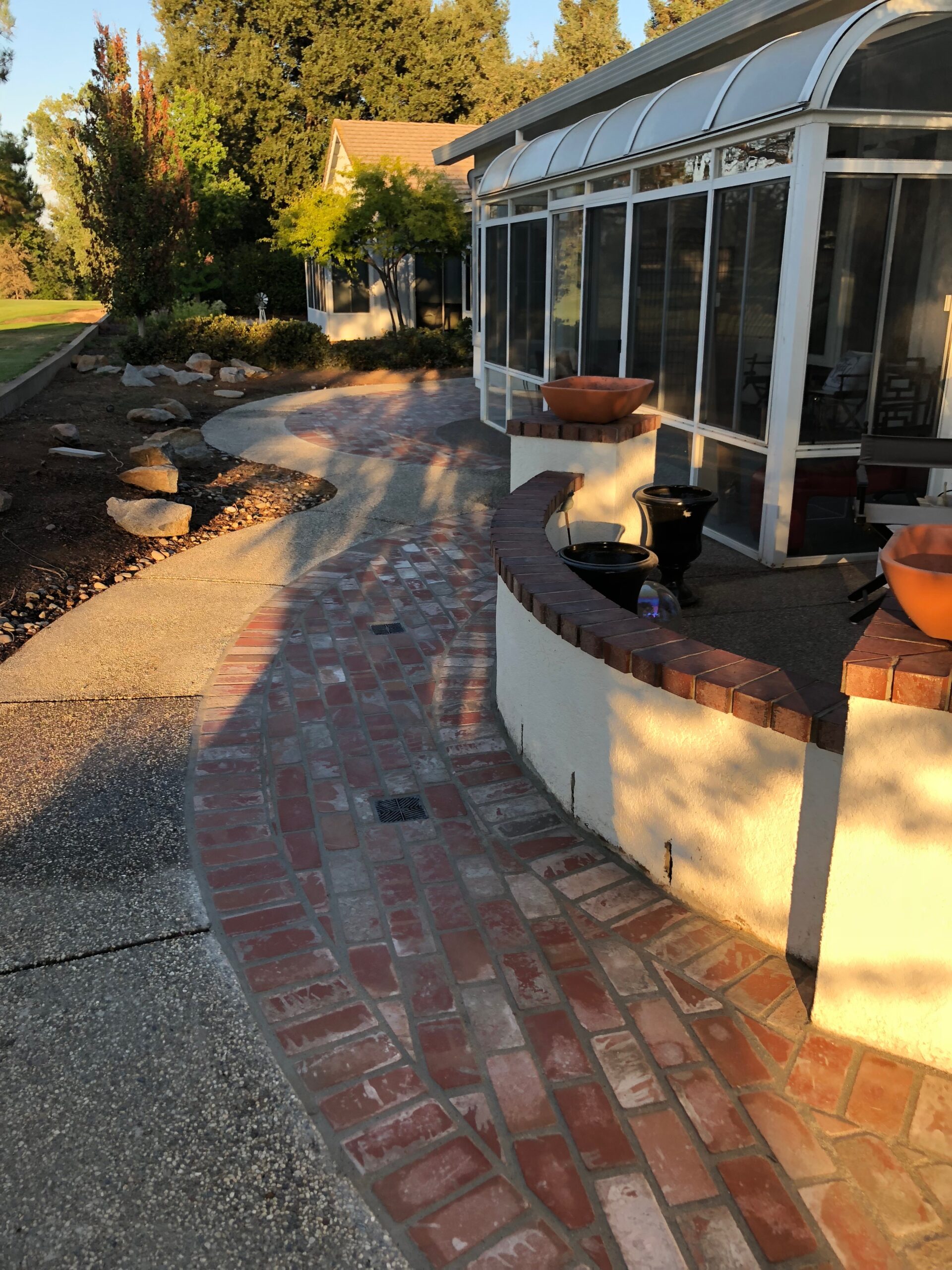 Do you have a plan to make some changes to your property through the construction of new outdoor living features? If yes, then you have come to the best place. We are Aliso Viejo Pro Concrete & Masonry, the most popular and much-loved contractors in the area.
We can create some mesmerizing yet highly functional structures like driveways,  pool deck, patios, and sidewalks in your property to allow your loved ones great time under the sun during summer months.  Just give us a call at (949) 674-3805 to get a no obligations free quote for the construction project on your premises.
A Natural Look Through Brick Pavers
There are many different types of pavers, such as concrete, stone, and also brick. Driveways and patios made using block look not only beautiful but also very natural. These pavers are rectangular bricks made from compressed clay under very high-temperature conditions. While most customers love these sold rectangular bricks, there is no shortage of clients asking for interlocking brick pavers that create an artistic design on their own. No matter what color and design you choose, you will find that our highly skilled masons can come up with beautiful and alluring driveways and sidewalks in your property.
Difference Between Brick Pavers and Regular Bricks
Many contractors use ordinary bricks as brick pavers when creating a driveway or a sidewalk. Though it is possible to use regular bricks as brick pavers, it is always good to use the interlocking design so that the driveway appears tight and installation is also easy. Ordinary bricks are best for the construction of walls where they are stacked one over the other.
The Process of Creating a Driveway with Brick Pavers
To get a driveway that looks wow, it is essential to pay attention to the foundation. It is advisable to prepare the entire area by removing all kinds of twigs, stones, and roots of plants to have a level area. Once the passage has been flattened, it must be covered with a black plastic sheet so that weeds and plant roots do not find a way to grow and become visible in between the brick pavers. A thin layer of sand is placed over this plastic sheet. After that, brick pavers are laid tightly over this sand. As bricks are made of clay, they expand during summer months and shrink during winter months.
It Requires Simple Maintenance and Cares!
Brick pavers help in the creation of beautiful and durable outdoor living features. Also, these driveways and sidewalks require very little care and maintenance. Brick pavers keep functioning brilliantly as long as they are allowed to absorb and release moisture naturally. You can wash your driveway with water to get rid of all the dirt and stains frequently. You can also use a scrub to remove stains and any moss those deposits over the bricks.
Call at (949) 674-3805 to get an expert opinion on the choice and suitability of Aliso Viejo brick pavers in the outdoor living feature you are planning in your property.