Aliso Viejo Concrete Resurfacing
The Most Trusted Concrete Resurfacing Contractor in Aliso Viejo, California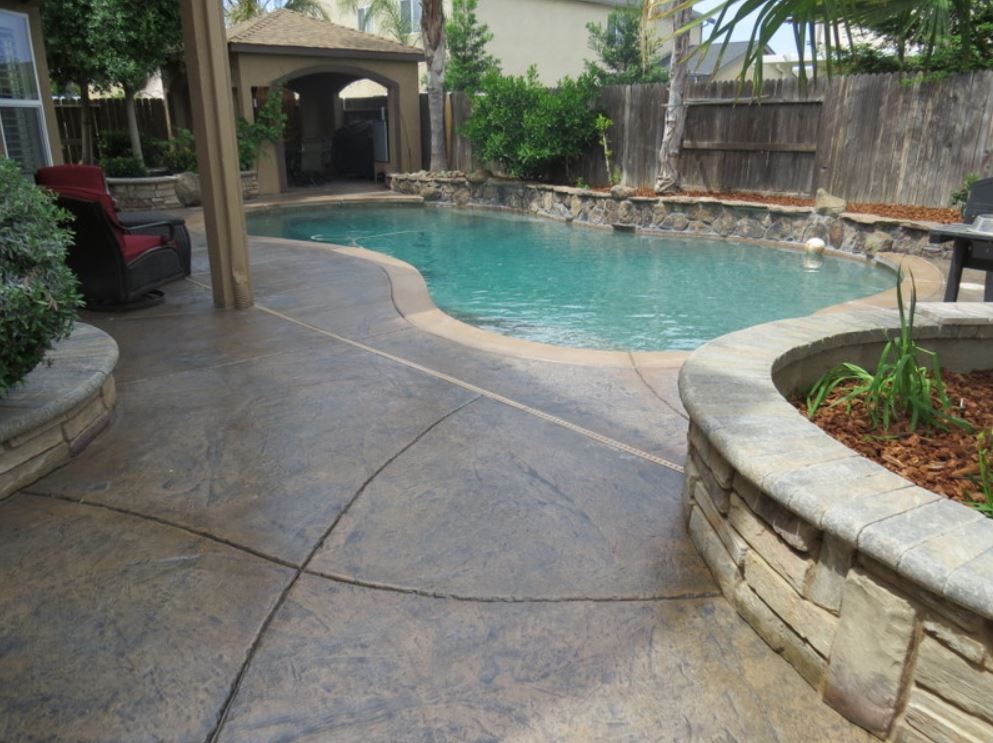 Do you have concrete structures in your property that have become old and worn out? Do you dislike their wear and tear and desire their upgrade but fear the massive cost of removal and new construction, you have probably not heard about concrete resurfacing. It is a method that can be applied to old concrete surfaces indoors and outdoors to make them look like new.
Concrete resurfacing saves you from the high cost of removal and construction of a new concrete feature. You would have come to the right place if you came here searching for high quality and reliable concrete contractors. We are Aliso Viejo Pro Concrete & Masonry, the most respected name in the world of concrete and masonry.
Call at (949) 674-3805 to get an instant free quote for the concrete resurfacing project in Aliso Viejo.
What is the Mechanism of Concrete Resurfacing?
If you have a concrete structure like a driveway or a sidewalk showing signs of wear and tear due to usage and age, you can get a new surface after breaking down the existing one. However, breaking and getting rid of concrete can be a labor-intensive and expensive exercise. With concrete resurfacing, a thin film of cement is laid over the existing concrete surface, which is taken as a base. All materials used for resurfacing are placed directly over the existing surface, transforming it into a new one.
Preparing the Existing Surface for Concrete Resurfacing
It is essential to clean the concrete surface that needs resurfacing. This is to make sure there is no debris or loose concrete to create problems. You can carry out power washing to remove all dirt and debris from the concrete surface. If soap or detergent is used to clean the surface, make sure there is no trace of this soap or detergent as chemicals affect the quality of resurfacing that is carried out. Leaving any loose concrete or debris might interfere with the way the film of cement is intended to adhere to this surface. Only when the surface has been thoroughly cleaned can the resurfacing material evenly spread out to create a smooth surface.
The Material Used for Concrete Resurfacing
You will be surprised to know that concrete resurfacing is mainly done with ordinary cement. A thin film of cement mixed with excellent bonding materials is enough to adhere to the existing surface and make it smooth and look new. This film becomes more reliable and durable as it dries out over time. We advise customers to wait for at least 24 hours before running automobiles if it is their driveway. 
Concrete resurfacing not only saves your time and money; it proves to be much more comfortable than breaking the concrete and removing it from your premises.
Give us a call at (949) 674-3805 to know how we can turn your old and worn-out concrete structure into a new one quickly through concrete resurfacing and at very affordable prices.