Aliso Viejo Concrete Pavers
The Best Concrete Paver Contractors in Aliso Viejo, California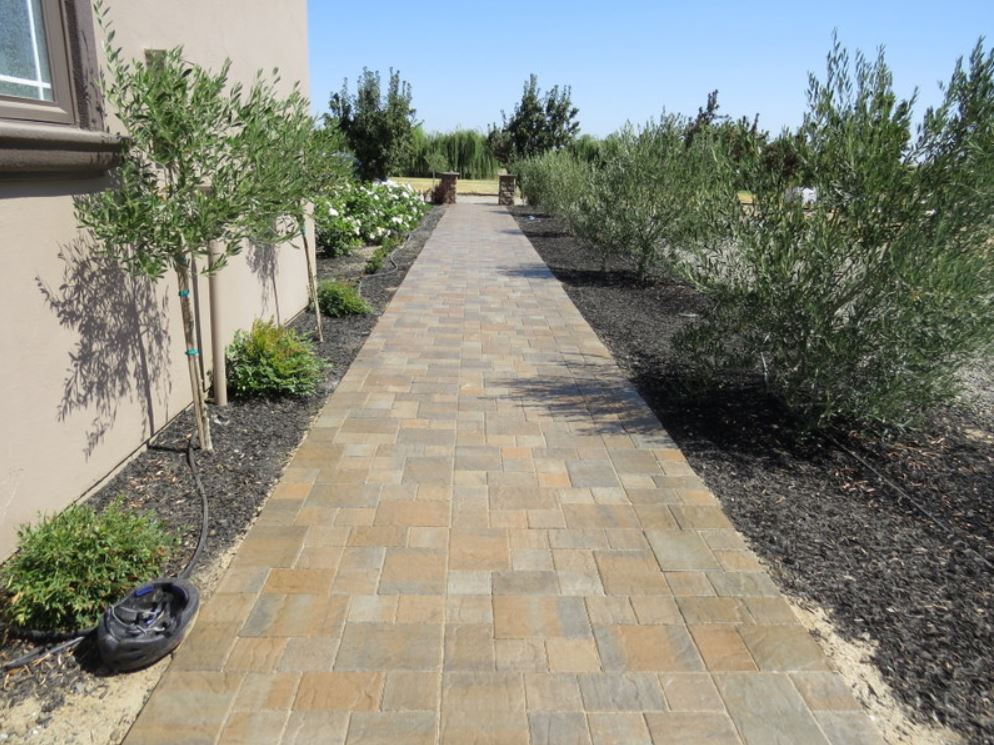 If you are in need of a permanent, durable, and cost-efficient solution to your outdoor flooring, consider installing concrete pavers in Aliso Viejo. You must have seen them in multiple places. They are very much suitable as external flooring options, and also look amazing. Whether yours is new construction or planning to refurbish your property to get a brand new look– pavers can be useful for all kinds of properties. 
If you live in and around the Aliso Viejo area, and you wish to hire a concrete contractor for your property, you are just in the right place. Call us today at (949) 674-3805 to get access to our world-class services.
Where Can You Install Pavers?
Sidewalks
A well-defined house calls for a well-made sidewalk. When you are designing your house, don't make the mistake of ignoring your sidewalks. They add a lot of value to the overall look of your house. And guess what, concrete pavers will give you the desired look for your sidewalk. 
Patio
If you like to have a place where you can sit back and relax, you can build a cozy patio for your house. You can use that area for outdoor parties, dining, and for several other occasions. Pavers come as the first choice for making a patio, as they can resist water and provide the necessary sturdiness. And on top of that, they look amazing. There a lot of options and designs available, and you are free to choose any style and color that you like.
Driveway
A concrete driveway is a go-to choice for all homeowners and contractors these days. Thanks to the resilience of concrete, it can endure any kind of pressure. To add a little more aesthetic quotient, you can opt for concrete pavers on your driveway. They don't just look good but also provide a lot of benefits in the long run. A driveway is an investment, so why not go for the best kind?
If you have any queries, don't hesitate to contact us at (949) 674-3805. Our friendly team is always here to provide any kind of assistance.
Why Go For Concrete Pavers?
In case you are wondering why concrete pavers would be an ideal choice for you, let us tell you about its advantages.
Durable
The first reason for choosing a concrete paver is its durability. Compared to any other material, concrete lasts much longer and also retains its look. 
Elegant
If you are a fan of simple and elegant styles, concrete pavers will suit the best for your project. They look extremely stylish and can make your house look like a million bucks. 
Easy to Maintain
Pavers are pretty easy to maintain. All you have to do is take care of them occasionally, and they will retain their beauty for years to come. 
Economic
Another reason why pavers are a top choice for house-owners is its affordability. Concrete is pretty much available in all corners of the world, and it costs very less. 
Sturdy
As you are already aware, concrete is one of the strongest materials you can find. Using concrete pavers for your pavements, sidewalks, and other areas would provide the necessary strength and reliability. 
Interlocking Technology
We make use of a special interlocking technology while installing pavers. We make sure that the pavers stay in place in spite of daily wear and tear. 
Why Should You Hire A Professional? 
Paver installation is a crucial work that only a professional can do. You should never try to do these things on your own, as it can go wrong pretty quickly. And messing up with your flooring is definitely not a great idea. Hire a reliable concrete contractor who will deliver the best services for your property. At Aliso Viejo Pro Concrete and Masonry, we have years of experience in this field. Our company has a group of efficient craftsmen who are experts at planning, designing, crafting, and building beautiful concrete structures. We cover anything and everything related to your hardscape. So what are you waiting for? Call us at (949) 674-3805 today and get a free quote.