Aliso Viejo Stamped Concrete
Top Stamped Concrete Contractors in Aliso Viejo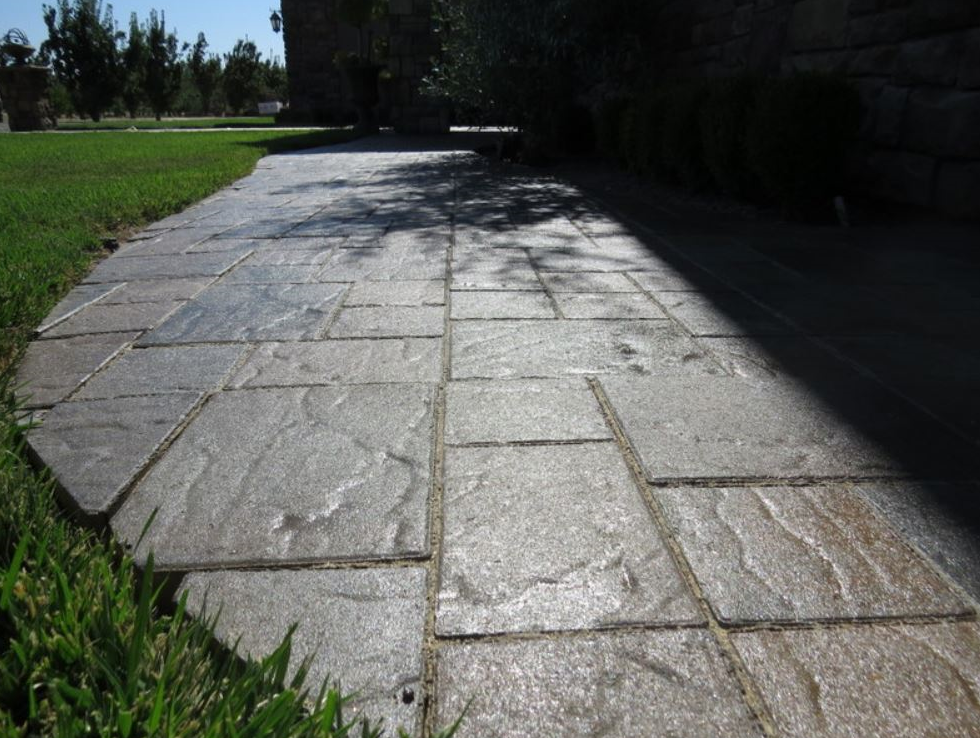 Concrete is no longer dull and monotonous. Now you can get the sturdiness of concrete, and also experiment with different looks and designs. So redesigning your home is now easier than ever! Call Aliso Viejo Pro Concrete and Masonry today and schedule a service at (949) 674-3805!
Stamped concretes are an amazing option if you want to make your floors look interesting. You can use them in your patio, sidewalks, driveway, pool deck, or any other area that you prefer.
Patio
The patio has to be the most relaxing corner of your house. Whether you have a huge space or a tiny one, you can build your patio so that it exudes elegance. Concrete stamps are a perfect option for patios. The most interesting part is that you can recreate any look that you like, be it stone, tiles, flagstones, or any other material. They are long-lasting, budget-friendly and will fetch your house a lot of compliments.
Pool Deck
What's the use of summer if you can't enjoy a leisurely day by the poolside? To make sure that you have a happening pool party, you need to build a sturdy pool deck. Concrete is the most obvious choice, thanks to its resilience and longevity. You can opt for concrete stamps to get a wonderful look for your deck area. If you don't want to invest a fortune in making a deck out of authentic stones or tiles, stamped concrete contractor in Aliso Viejo can provide you a similar design. If you have any queries, don't hesitate to reach out to our team for assistance at (949) 674-3805.
Sidewalk
We would highly recommend that you get concrete stamps for your sidewalks. They will change the look of your hardscape in an instance, and you won't have to fret about daily maintenance either! People often neglect the pavements and sidewalks of their house, but that can make your property look unkempt and shabby. So why not build a pretty structure that draws a lot of attention? We can totally help you out with it.
Driveway
Now, let's come to the driveway. This particular area of your house has to endure a lot of pressure, so it needs immense strength. And this goes without saying, concrete is a viable solution. So call us and get a beautiful stamped concrete driveway for yourself!
Benefits of Stamped Concrete
Unlike other flooring solutions, stamped concrete is skid-proof. Even after years of installation, these stamps will keep your surface textured, preventing any chances of tripping or slipping.
Stamped concrete lasts for a very long time. Its cost-effective nature makes it a pretty popular flooring choice.
The maintenance cost is very less.
They add a lot of value to your house.
You can simulate the textures of expensive materials, without spending any extra bucks.
It makes your house look visually appealing.
It offers the necessary strength to your indoor and outdoor floors.
Hire The Best Concrete Contractor in Aliso Viejo Today!
So you are planning to undergo a home renovation? That's a great idea! You can start by replacing your old flooring with colorful, designer concrete stamps. At Aliso Viejo Pro Concrete and Masonry, we offer a wide range of designs, colors, and patterns for stamped concrete installation. You can choose whichever style matches the best for your property. Our team consists of some highly enthusiastic concrete craftsmen who are experts at their jobs. They know how to make your structure strong and durable, and at the same time, keep the budget in check. Their aesthetic sensibility is matchless.
So when you are revamping your house, why not hire the best people for the job? Aliso Viejo Pro Concrete and Masonry is the leading name in the city, with years of experience in this business. We know how to deliver world-class services at an affordable rate and within a stipulated time. When you hire us, we will completely transform your hardscape, just the way you had always dreamt. It is our mission to turn our customers' visions into reality, and we work very hard to achieve this goal.
So pick up your phone and dial our number, (949) 674-3805, to get a free quote for your property! You can also fill out the form below, and we will get back to you shortly.