Laguna Beach Concrete and Masonry Contractor
Top Concrete and Masonry Contractors in Laguna Beach from Aliso Viejo, California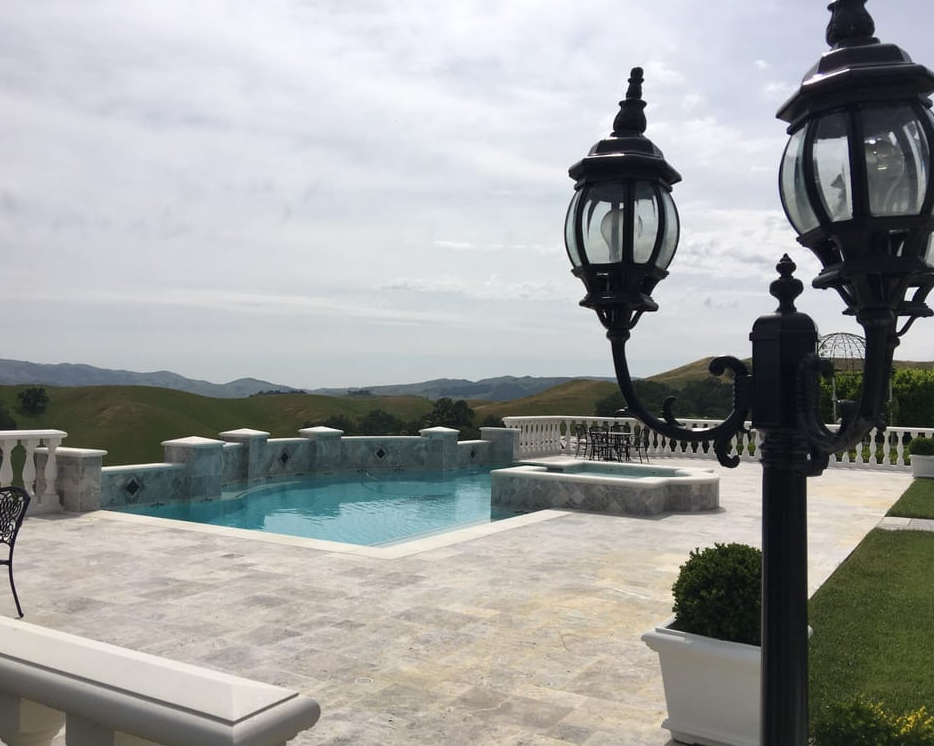 Finding a reliable, hardscape contractor is not easy. You have to make sure that they are competent enough to carry out the task with dexterity and dedication. Not only that, but the contractor also needs to have ample knowledge about concrete and masonry works. But wait, don't give up! If you are living in and around Laguna Beach, your luck is by your side! Aliso Viejo Pro Concrete and Masonry solve all your hardscaping problems. Read on to know more about our world-class services.
Give us a call at (949) 674-3805 for excellent concrete and masonry contractors in Laguna Beach.
Concrete and Masonry Services
As the best contractor in the city, we cover all kinds of concrete and masonry works. 
Concrete Paver
We are experts at concrete paver installation for your patio, driveway, sidewalk, or any other area. Pavers are tiny blocks made of concrete. They are placed side-by-side in a particular style to create a visually pleasing flooring option for your hardscape. The best part? It costs very little and lasts for a very long time. 
Concrete Driveway
Your driveway needs to have all the strength possible since it bears immense pressure on a daily basis. Concrete is an obvious choice. You don't have to worry about the bland grey finish of the concrete. We would make use of decorative concrete to make a beautiful driveway that looks no less pretty than stone or any other material. 
Concrete Patio
If you are looking forward to creating a comfortable yet elegant looking patio for your house, don't hesitate to hire us! We will build a sturdy concrete patio for you, and we will ensure that the structure has great resilience and durability. The best part is that you can get any color or design you want, thanks to decorative concrete and colored concrete.
Concrete Pool Deck
While working on your hardscape, don't forget the pool deck. The deck is where all the fun stuff happens, so why not build it up in a nice manner? We offer different styles and designs for making pool decks. If you want a heat-resistant and durable surface, you can also go for a Kool deck installation. 
Concrete Countertop
Countertops are an important part of any kitchen setup. If you are trying to give your kitchen a makeover, making a brand-new countertop can be a good idea. It is hardy, heat and water-resistant, and can endure pressure. And you can get different styles to choose from. Nowadays, many people prefer to have their kitchens out in the open, and a concrete countertop would suit an outdoor kitchen. 
Decorative Concrete
Concrete is not boring anymore because of decorative concrete. You can use stamped concrete, concrete stains, or colored concrete to recreate the looks of expensive materials on your concrete surface. 
Brick Masonry
When it comes to brick masonry, we conduct bricklaying, building brick walls, brick driveways, sidewalks, patios, pool decks, fireplaces, chimneys, etc. 
Stone Masonry 
In stone works, we offer a number of services, such as making stone walls, stone patios, driveways, pool decks, countertops, and many other things. Stones add a touch of elegance to any structure. They are a little expensive to install, but the final look is totally worth all the money. So if you have an eye for luxury, and want something exotic for your property, stone can be a great choice.
Our services do not necessarily end here. To get more details, reach out to us: (949) 674-3805.
Hire Aliso Viejo Pro Concrete and Masonry
If you have a construction project in mind, we have all the expertise and experience to execute it with perfection. Our team is dedicated to turning dreams into reality. Your dream hardscape is not just a figment of your imagination anymore. Breathe life into it by hiring us and watch us build a wonderful hardscape for your property. If you have any doubts or questions, feel free to ask right away. Give us a call on this number (949) 674-3805 or fill-up the form given!