Aliso Viejo Concrete Driveway
The Most Excellent Concrete Driveway Contractors in Aliso Viejo, California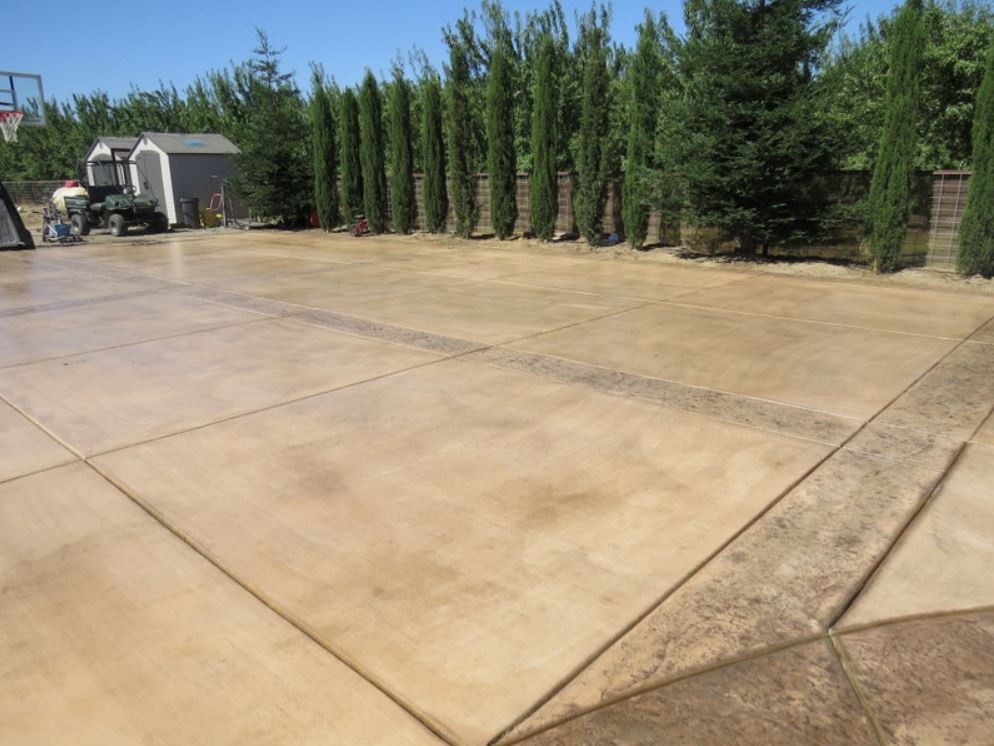 Concrete is the wonder material when it comes to construction jobs. And why wouldn't it be? Concrete addresses two of the biggest concerns regarding other building materials – cost and flexibility. Where most building materials can cost you a fortune while giving you the same boring look everywhere, concrete helps you in keeping your expenses at check. On top of that, concrete surfaces can be given the designs and looks of numerous other materials.
That's why it's not a surprise that concrete is the preferred material for most heavy-duty structures. And if you are thinking of adding a beautiful driveway to your property, chances are you have zeroed in on concrete as well. So we are going to discuss more on the concrete driveway.
But if you need to know more about it or if you want to talk to us, give us a call at (949) 674-3805.
Why Go For Concrete Driveway?
Concrete provides everything you need for a perfect driveway. It's incredibly strong and long-lasting – something very important for a driveway. Moreover, concrete is low on maintenance, so you don't need to look after your driveway the way you look after your shiny new car. And as we have already discussed, concrete is comparatively low on cost, and you have ample freedom to customize your surface. So if you have decided to for a concrete driveway, you know you have made the right choice. 
Concrete Driveway Installation
Concrete does provide you with a lot of reasons to use it, but concrete installation is not the easiest of jobs out there. There are a lot of nifty little steps you need to follow in order to get a flawless driveway. 
The first step, of course, starts with analyzing the area. We need to make sure the area is free from weed and other things. Then a wooden perimeter is set around the edges of the area.

Once the area is secured, we move on to add gravel and compact it. After that, a reinforcement structure of steel is laid out over the gravel base.

Next, we pour the concrete. For this, we usually use a ready-mix vehicle to transport the concrete and pour it on the base. Time is money here. Because concrete starts to harden after it's poured, so we need to be extremely efficient with our work.

Once the concrete is poured, floating starts. This is a critical step that only professionals can handle. Too much floating will make the surface weak, and too little will lead to a rough surface. Not only that, but this is also the time when designs and patterns are made on concrete.

This process is call curing, and it's one of the fundamental aspects of any concrete structure. Concrete needs rest, and it takes a lot of time to cure itself. Generally, the first week is the most critical, but the curing process usually lasts for a month. It depends a lot on the temperature. After that, the surface is sealed so as to increase its durability and protect it from minor scratches.
Concrete Driveway Installation: Why Hiring Professionals is the Only Option
As you might have guessed already, concrete driveway installation is a very complex job. You need to keep in mind a lot of things before you even begin. Once you get a driveway, it is expected to last for decades. So constructing the structure flawlessly is absolutely important. For concrete driveway installation, you will need people who have the required knowledge and experience.
We at Aliso Viejo Pro Concrete & Masonry always provide you with the professional concrete contractors who have the necessary skills and expertise in this field. So if you are looking to get yourself a concrete driveway in Aliso Viejo, you don't have to look further anymore. Just ring us on (949) 674-3805, and we will promptly help you out.