Rancho Santa Margarita Concrete and Masonry Contractor
Most Competent  Concrete and Masonry Contractors in Rancho Santa Margarita from Aliso Viejo, California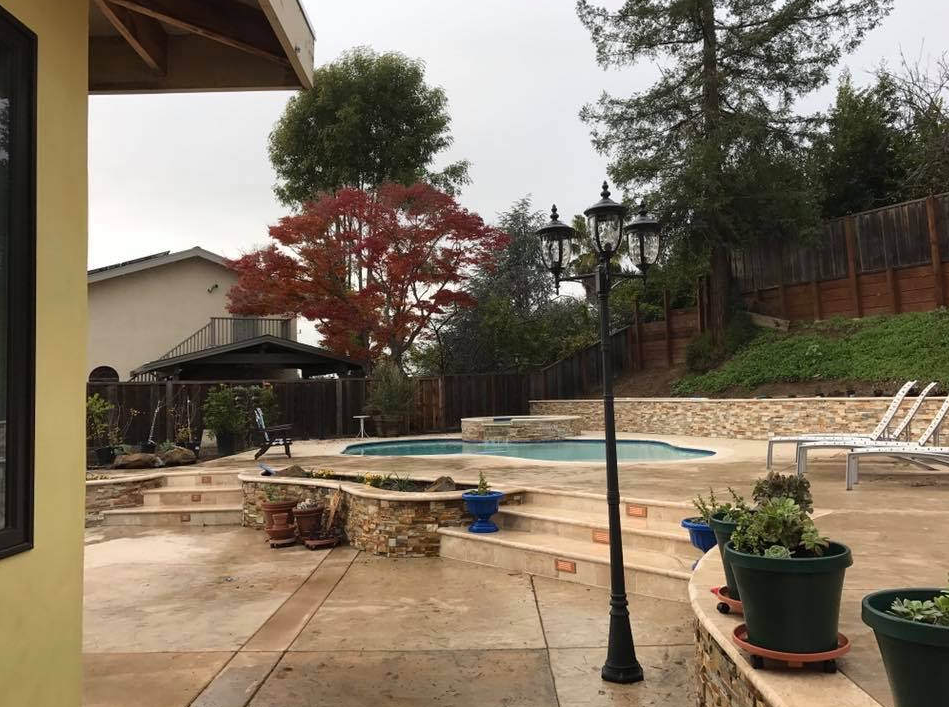 Do you reside in Rancho Santa Margarita or the nearby places? Are you looking for a trusted concrete and masonry service to take up your project? You are at the right place! We offer premium quality services for your hardscape, and we also ensure that the beauty quotient of your house remains high. Sounds interesting? Great. To know more, feel free to call us at (949) 674-3805.
Let's give you a quick tour of our services. We cover concrete, stone, and brickworks for all kinds of projects, be it commercial or residential.
Our Services
Concrete Driveway
We build amazing concrete driveways that are sturdy, durable, and look gorgeous at the same time. So if you are planning to revamp your house, hire us today and let us work our magic.
Concrete Countertop
We offer to make countertops for both indoor and outdoor kitchens. Previously people only used stone countertops, but nowadays, concrete is in vogue. They are highly resilient and also resist heat and water. The most interesting part is, you can create a unique design for your countertop. You can recreate the look of expensive materials like tiles, flagstones, etc. without spending any extra bucks.
Concrete Patio
When you are building a patio, the main focus should be on two things– durability and aesthetic value. The area is mostly used for outdoor dining or for hosting house parties. So obviously, it has to look prim and proper. Hire us today, and we will create the patio that you had always dreamt of.
Pool Deck
Building a concrete pool deck will add a lot of value to your property. Your pool parties will become more fun, and the deck area will get the necessary support and strength. You can use pavers or concrete stamps to create textures so that the surface becomes skid-proof. Thanks to decorative concrete, you can get any color or design for your pool deck. To get some extra comfort and durability, you can also install a Kool deck.
Brick Masonry
Besides concrete, we also deal with bricks. From bricklaying to building brick walls, chimneys, fireplaces, pavers, sidewalks, patios, pool decks, and driveways, we cover everything under the sun. Bricks are not very costly and offer a rustic look to your property. If this is what you are looking for, then hire us today and watch us create the house of your dreams.
Stonemasonry
We are also skilled at stonemasonry. Stones are found in nature. Hence their looks are unmatchable. However, if you want to build stone structures, you have to increase your budget a little. Stones are expensive, and the shipping cost is more. But they are going to last for long. So if you wish to add a luxurious element to your house, go for stones. We make stone walls, patios, driveways, sidewalks, pavers, pool decks, and plenty of other things.
To know about our services in greater detail, call us at this number: (949) 674-3805.
Why Go for a Professional?
Concrete and masonry works are very intricate. A single wrong move can destroy a structure within seconds. So it's always a good idea to hire a professional who will ensure that the project turns out to be successful. Rancho Santa Margarita Pro Concrete and Masonry in Aliso Viejo has the skills, experience, and expertise that is needed to build your hardscape with perfection. Our focus on customer satisfaction has won us a great reputation in the city, and we take pride in our quality of services.
So if you wish to hire us, we are just a call away: (949) 674-3805. If you have any doubts or queries related to our services, we would be glad to help you out. You can also fill-up the form given, and we would get back to you as soon as possible.