Aliso Viejo Retaining Wall
The Most Excellent Retaining Wall Contractors in Aliso Viejo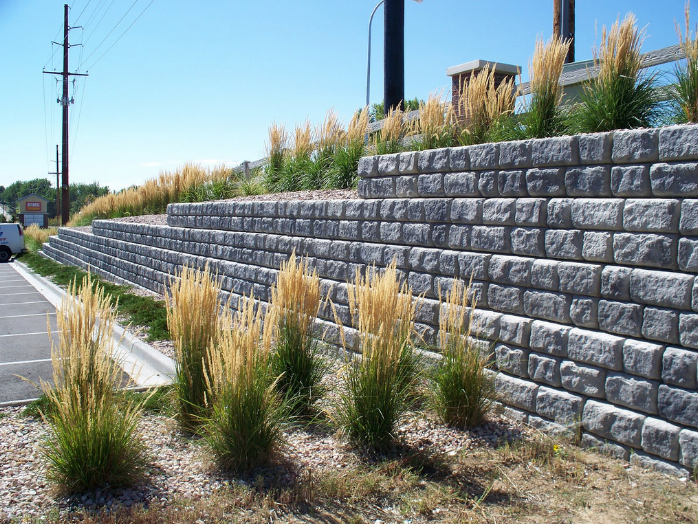 Building a retaining wall for your property can be troublesome unless you hire a leading professional. It needs to be hardy enough to endure all the pressure and natural wear and tear, and also, it has to look great. Now, how can you get a blend of all of these without spending a fortune? 
We hear from you. At Aliso Viejo Pro Concrete and Masonry, we aim at providing affordable and effective solutions to all your hardscaping needs. You don't have to bother about the cost, maintenance, materials, or design– we will ensure that everything goes well, just the way you want it. So if you are planning to build a retaining wall in Aliso Viejo, no one can do it better than us. To know more about us and our premium services, feel free to reach out, dial (949) 674-3805.
Different Types of Retaining Walls
Before embarking on a project, you should have a basic idea about retaining walls. As you already know, these walls are erected to hold back soil from eroding due to gravitational forces. Their purpose is to retain or support large amounts of soil. 
Depending on the purpose, retaining walls can be of different kinds. Let's have a look. 
Gravity Retaining Wall

Sheet Pile Retaining Wall

Diaphragm Walls

Anchored Retaining Wall
Materials Used
Brick
Bricks are pretty common materials for building retaining walls. Bricks are great at withstanding heat; they are strong and provide a good amount of support for retaining soil. Brick has a natural, earthy color, a unique texture that can make your wall look aesthetic. If you love vintage or traditional styles, you can consider building a brick retaining wall for your property. 
Stone
When we talk about strength, we immediately think of stones. Rocks, stones, boulders are extremely sturdy; hence they are used for building retaining walls. They can cope with wear, and they look amazing too. But the stone does have a few drawbacks. They are very heavy, so shipping the materials to the construction site can be a task. Also, stones need regular care and maintenance to retain their finish. And as compared to materials such as concrete or bricks, stones are pretty expensive. 
Concrete
All house owners and builders will unanimously agree to this– concrete is the most useful construction material. Be it in terms of durability, stability, strength, or resilience; concrete is a great option. You can choose any design or style that you prefer. So if you have to build a retaining wall, why not use concrete for optimum value? The wall will last for years, and the maintenance is pretty easy too. You don't have to worry about the cost– concrete as a material is inexpensive. 
At Aliso Viejo Pro Concrete and Masonry, we are adept at designing, planning, and structuring all sorts of retaining walls. If you are not sure which type would suit the best for you, don't hesitate to call us at (949) 674-3805.
Advantages of a Retaining Wall
Adds a lot of value to your property. If you ever plan to sell it in the future, a well-built retaining wall will add a lot to your house's market price.

Retaining walls are perfect for preventing soil erosion. 

After building a retaining wall, you won't ever have to worry about flooding. 

It works as a shield that protects your hardscape from external forces. 

A retaining wall is a long-term investment. If a professional contractor has made it, it will last long. 

These walls can add to the aesthetic quotient of your property. 
Why Should You Go for a Professional Contractor?
Stuff like these is definitely not self-reliant projects. You should hire an expert contractor who is highly proficient in this field. At Aliso Viejo Pro Concrete and Masonry, we have the necessary experience, expertise, and matchless skills to provide the best services for your property. While building a retaining wall, plenty of nifty details need to be kept in mind. With our dexterous team, we create dream structures that will soothe your eyes and increase your home's value. To hire us, you can fill out the form below, or call us at (949) 674-3805.