Aliso Viejo Flagstone Patio
Exceptional Flagstone Patio Contractor in Aliso Viejo, California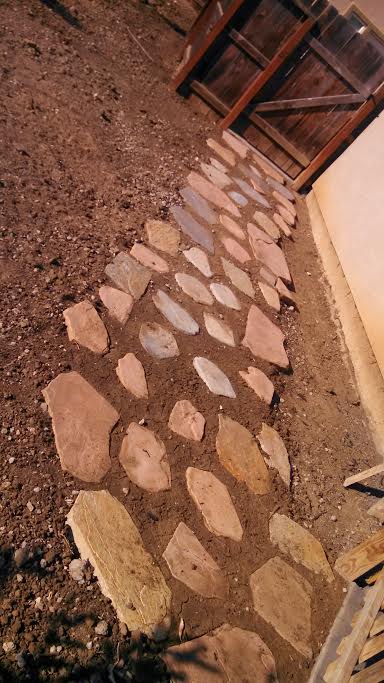 Are you planning to build a patio in your property to enjoy outdoor living with your friends and loved ones? If yes, then choosing flagstone as the construction material can be an excellent idea. This natural stone gives a beautiful look to your patio, and rainwater quickly permeates into its joints that are narrow and packed, thereby keeping your outdoor living feature dry and ready for use.
A flagstone patio is soothing to the eyes because of its natural color and texture. Aliso Viejo Pro Concrete & Masonry is the leading concrete contractor specializing in mesmerizing patios made of flagstone.
Call us at (949) 674-3805 to get a free quote for your flagstone patio project in Aliso Viejo.
Flagstone Patio and Its Versatility
Many different flagstone varieties can be used to construct an outdoor living structure if you do not know. These are sandstone, limestone, and slate. You can choose any one of these natural stones depending upon your personality and personal liking. Your flagstone patio can be an earthy shade of brown, or it can be red, grey, or even blue as this natural stone is available in many different shades. No matter which flagstone you choose, you will get a patio that is slip-resistant and strong enough to last for a very long time.
The Regular and Irregular Pattern of Flagstone Patio
Depending upon whether you want a patio having a formal or informal look, you can choose cut stone or irregular flagstone. If your desire is a formal patio, we can lay down cut flagstone in square or rectangular shapes in a pre-decided pattern. Such a design allows for a smooth surface over which you can slide chairs, and the dining table can also be taken here and there.
On the other hand, an informal patio means stone in different shapes can be laid down in any style. This style of laying down stone is also called crazy paving. Moving furniture items on such a flagstone patio is delicate, but many customers love the formal look and feel.
Growing Plants and Grass in Between Flagstones
If you love nature and greenery, it is possible to grow plants and grass in between flagstones. The presence of green plants and herb increases the visual appeal and gives you a feel closer to nature. Many types of plants and grasses can be quickly grown in between flagstones. These include Moss, mint, thyme, dichondra, and baby tears.
Flagstone Patio and Grave
Flagstone can be laid on a base made of gravel and sand. Such an arrangement also proves cost-effective. However, some customers opt for laying flagstone over a concrete slab for which we need mortar. We have tons of experience in laying flagstone, and you can expect a beautiful patio that lasts for a lifetime.
Call us at (949) 674-3805 to know more about flagstone patios and how we can help you in saving your money and time through our expertise and experience.